STIHL SHOP Westgate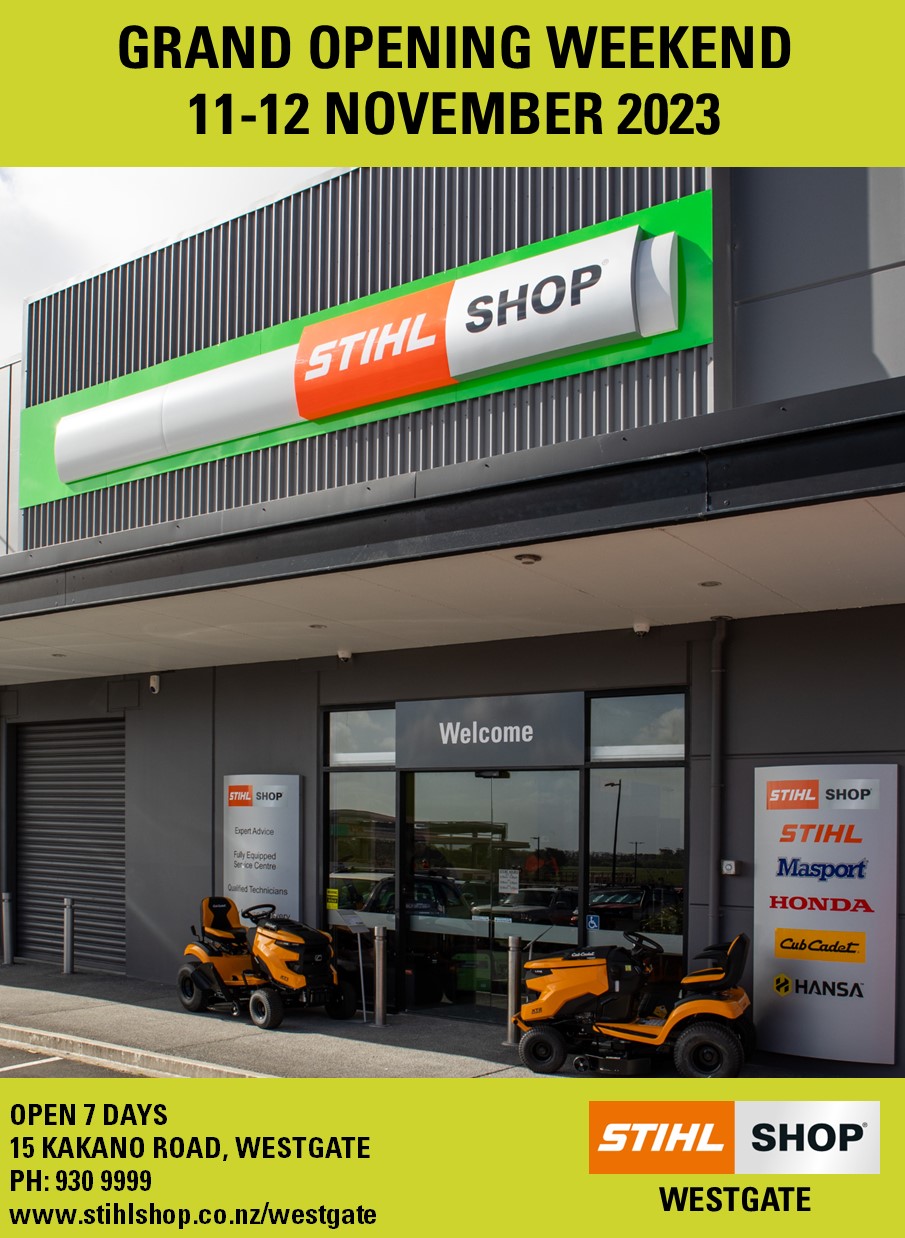 STIHL SHOP Westgate opened its doors to the public last month and to celebrate they will be holding a Grand Opening Weekend on November 11th and 12th! Head to their new store at 15 Kakano Road, Westgate for a weekend of product demonstrations, STIHL themed games and sensational opening specials across the entire STIHL range, Masport lawnmowers and Hansa Chippers.  Don't miss chainsaws, linetrimmers, waterblasters all from just $279!
BE IN TO WIN thousands of dollars worth of prizes with the lucky key and treasure chest promotion! Keep an eye out for your lucky key in the mail and head along for the opening weekend to see if your key unlocks the treasure!  There will be chainsaws, lawnmowers, linetrimmers, blowers, waterblasters and much more up for grabs!  Haven't received a key?  No worries, give the team a call or head in store to register for the event and have a lucky key sent to you! 
Come and join in the fun at STIHL SHOP Westgate's Grand Opening Weekend!  Bring your gold coins to support the sausage sizzle, with all proceeds going to West Harbour Fire.
Mark your calendars, and head along on 11 and 12 November to be in to win your share of great prizes and pick up a great deal on some quality outdoor power equipment. 
STIHL SHOP Westgate is open Mon-Fr 8.30-5, Sat 9-3, Sun 10-9.