Fraser Dental Hobsonville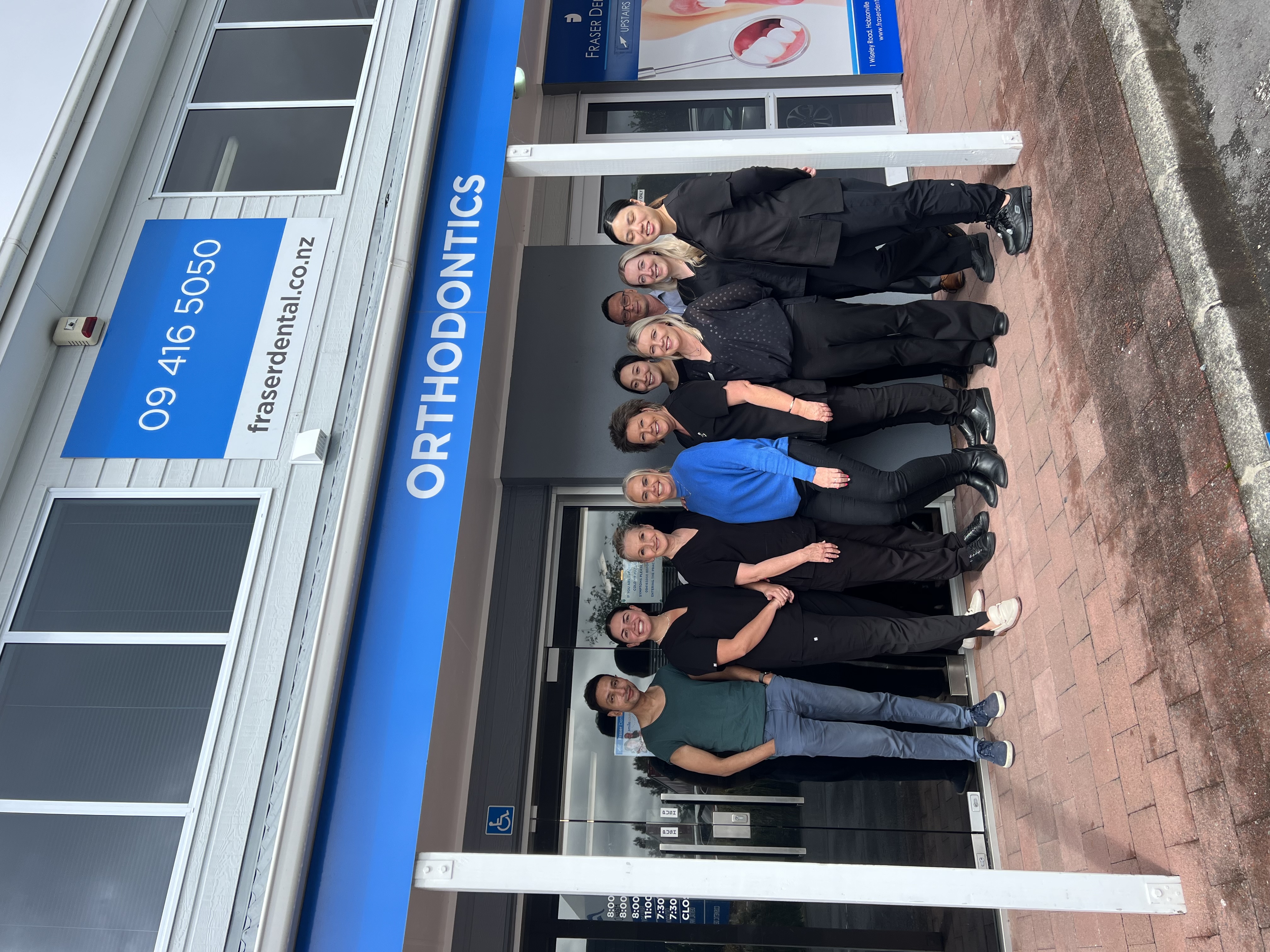 Fraser Dental in Hobsonville is more than just a dental clinic; it's a dedicated hub of dental care and community support. Nestled in the heart of Hobsonville, this full-service dental clinic is led by a team of top-flight clinicians, primarily composed of women, who bring a wealth of expertise to diagnose and treat a wide range of dental procedures. What sets Fraser Dental apart is not just their commitment to delivering exceptional dental care but also their profound dedication to giving back to the community they serve.
Orthodontic Scholarships: One of the standout initiatives from Fraser Dental and its sister practice, McIntosh Dental, is the annual Orthodontic Scholarship program. This program awards two deserving students up to $10,000 each in orthodontic treatment. These scholarships are specifically aimed at students who not only have a clear need for orthodontic treatment but also excel in key areas such as academics, sports, the arts, cultural involvement, or community engagement. Since its inception in 2012, this program has transformed the smiles of 26 students, providing a total of $175,000 in scholarships.
Community Involvement: Fraser Dental is deeply rooted in the local community and actively participates in community initiatives. They sponsor several local schools by providing toothbrushes, toothpaste packs, water bottles, and mouthguards. These efforts not only promote good oral hygiene but also instill healthy lifestyles among young people, contributing to the overall well-being of the community.
Smile Makeover Competition: In a bid to make dental care accessible and fun, Fraser Dental ran a smile makeover competition last year. The lucky winner of this competition received a prize worth $5000 in dental treatment. This initiative not only highlighted their commitment to transforming smiles but also showcased their dedication to patient satisfaction.
State-of-the-Art Facility: Fraser Dental boasts a friendly and modern clinic equipped with the latest dental technology. This includes digital scanners and 3D imaging, ensuring accurate diagnosis and effective treatment planning. Ample off-street parking makes it convenient for patients to access their services.
Comprehensive Dental Care: Fraser Dental offers a wide range of dental services to cater to the diverse needs of their patients. Whether it's orthodontics, implants, general dentistry, cosmetic procedures, or dentures, their experienced team is well-prepared to provide high-quality care.
Convenient Hours: Recognizing the importance of accessibility, Fraser Dental is open six days a week, including a late-night option on Thursdays, to accommodate the busy schedules of their patients.
Whether you're seeking dental care or looking to support a dental clinic deeply committed to the community, Fraser Dental in Hobsonville is a name that stands out. You can reach them at 09 416 5050 or book an appointment online at www.fraserdental.co.nz. Join them in their mission to create healthier smiles and a stronger community.