Wak a Rat Project – Workshop and Subsidised Rat Traps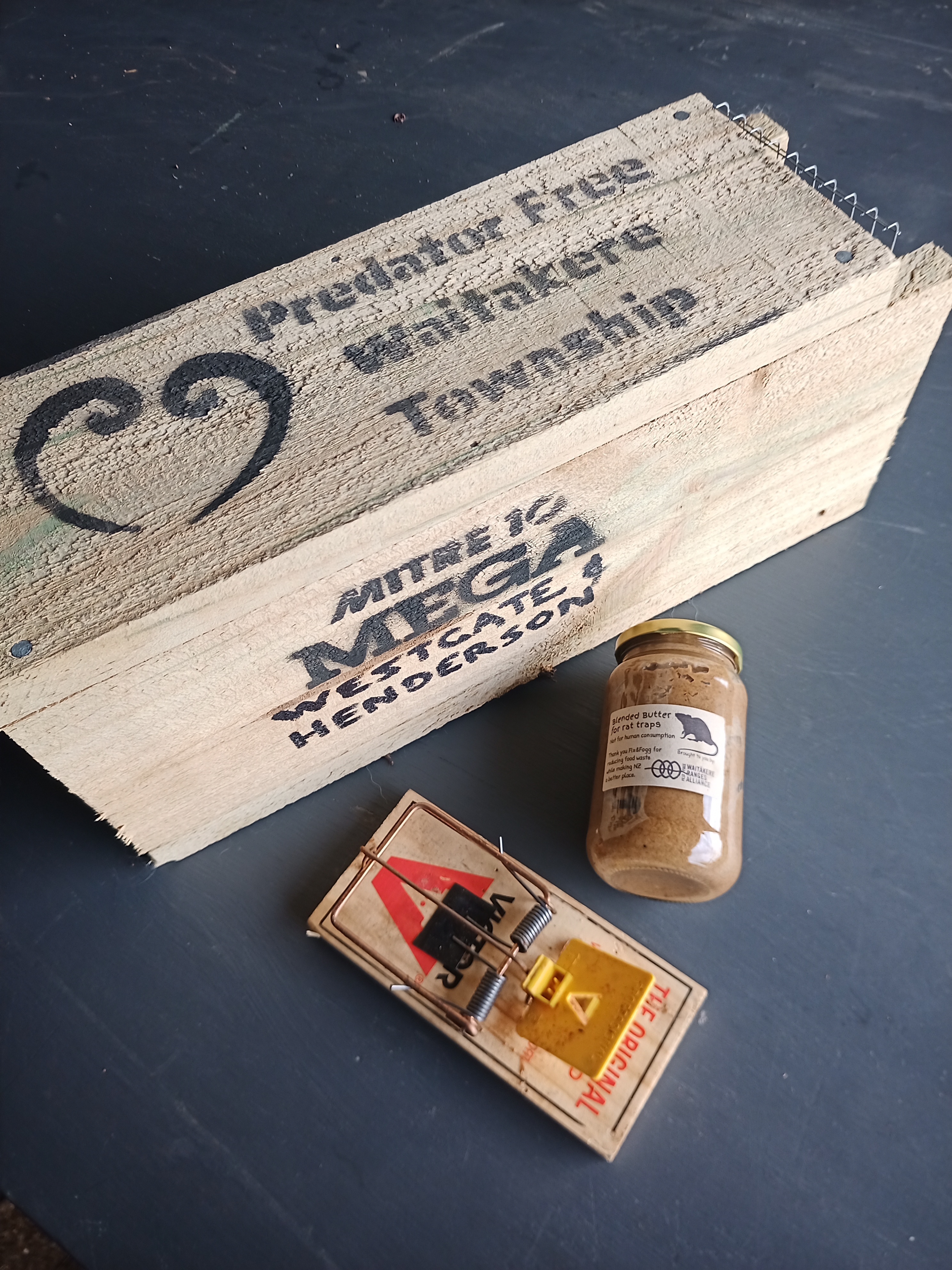 Rats, Possum and Ferret numbers will probably peak in August as the weather gets warmer and food is in abundance. Warmer winters facilitate mass breeding and a feast upon young native birds and other wildlife. "Rats eat wētā and other insects, snails, frogs, lizards, tuatara, birds, birds' eggs and bats, as well as the flowers, fruits and seeds of plants. " (Predator Free NZ) Increased subdivisions and urban sprawl provide further food and warm homes for these pests and predators. Rats can even chew through internet and electrical cables! Norway rats start breeding as young as 3 months old and can have 20 babies per year. We love nature, trees and a beautiful wild west Auckland but these pests are seriously out of balance.
The community group Predator Free Waitakere Township/Swanson is holding a workshop on August 4th at the Waitakere RSA from 7 - 7.45pm. Subsided rat trapping toolkits are available along with expert advice.
A pet-safe trap tunnel made from Premium H3.2 decking timber. It will last decades.  Professional Victor rat trap. A jar of Fix'n'Fogg chocolate butter rat lure.  Workshop run by experienced local trappers.Only $30 ($60 value).
Register for the Trapping workshop and purchase your Rat Tool Kit. www.predatorfreewaitakere.org/wak-a-rat-project