I AM HOPE - Gumboot Friday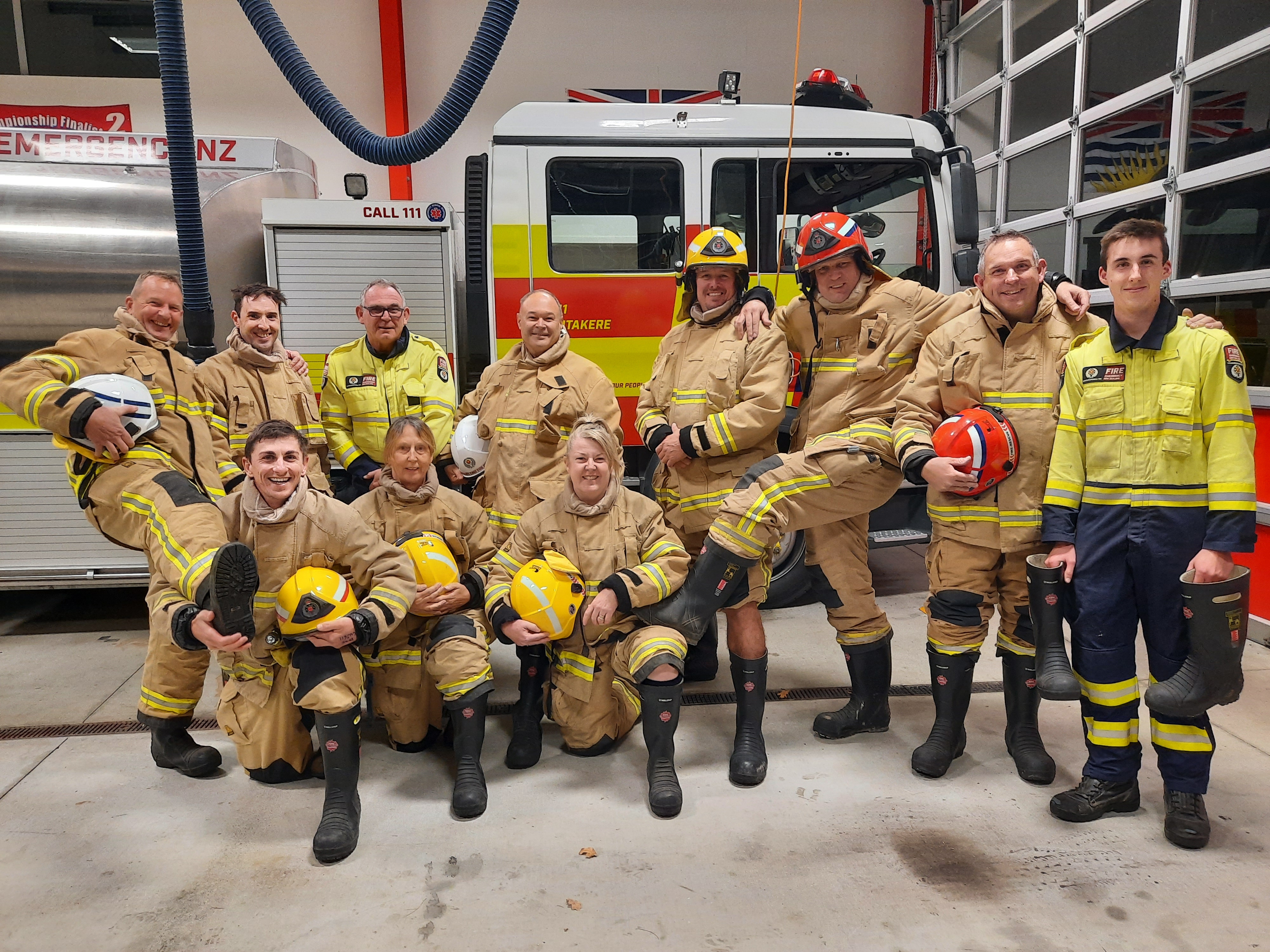 Mental health is something that can affect each and every one of us in some way at some time. I AM HOPE aims to promote positive attitudinal societal change around mental health throughout New Zealand, and fund private care and counselling for young people in need.
Here at the Waitakere Volunteer Fire Brigade, we get called to many extremely traumatic incidents. Whilst we have an amazing support network within the Brigade and external support services, there are times when each one of us feels the effects of these incidents and also the influences of friends, family and colleagues - and we may or may not want to talk about it. At every minute of every day there will be someone in our community who is struggling with mental health.
We'd like to help raise awareness and encourage our friends, family and community to 'check in on your mates'.
We are supporting the I AM HOPE team and their Gumboot Friday, providing free counselling support for our young community members.
Our Firefighters will be up early on August 6th to start a 12-hour walking relay around the Waitakere Township to raise funds for Gumboot Friday and we invite you to grab your gumboots and join us for any part of the day, walk alongside us or join in the fundraising activities at the station.
Grab some chalk and write your messages of support on the footpath outside your house or down at the forecourt of the Waitakere Volunteer Fire Station at 10 Township Road, Waitakere Township. Decorate your gumboots, buy a raffle ticket, support the sausage sizzle, give a koha (donation) or just come for a korero (chat) with your community.
Mike King and his I Am Hope ambassadors are looking to join us around midday, so come and meet the team and get ready to be inspired by some key messages to support each other.
100% of funds raised will be donated to I am Hope, Gumboot Friday and may be made to acc.
https://givealittle.co.nz/cause/walking-for-a-better-tomorrow-1
https://www.gumbootfriday.org.nz
Waitakere Fire Brigade, 10 Township Road, Waitakere Township. Saturday 6 August 2022, 4am to 4pm.
For more information please contact Graham McIntyre, Chief Fire Officer, Waitakere Volunteer Fire Brigade, phone 027 632 0421 or email graham.mcintyre@fireandemergency.nz.