Your neighbourly yoga studio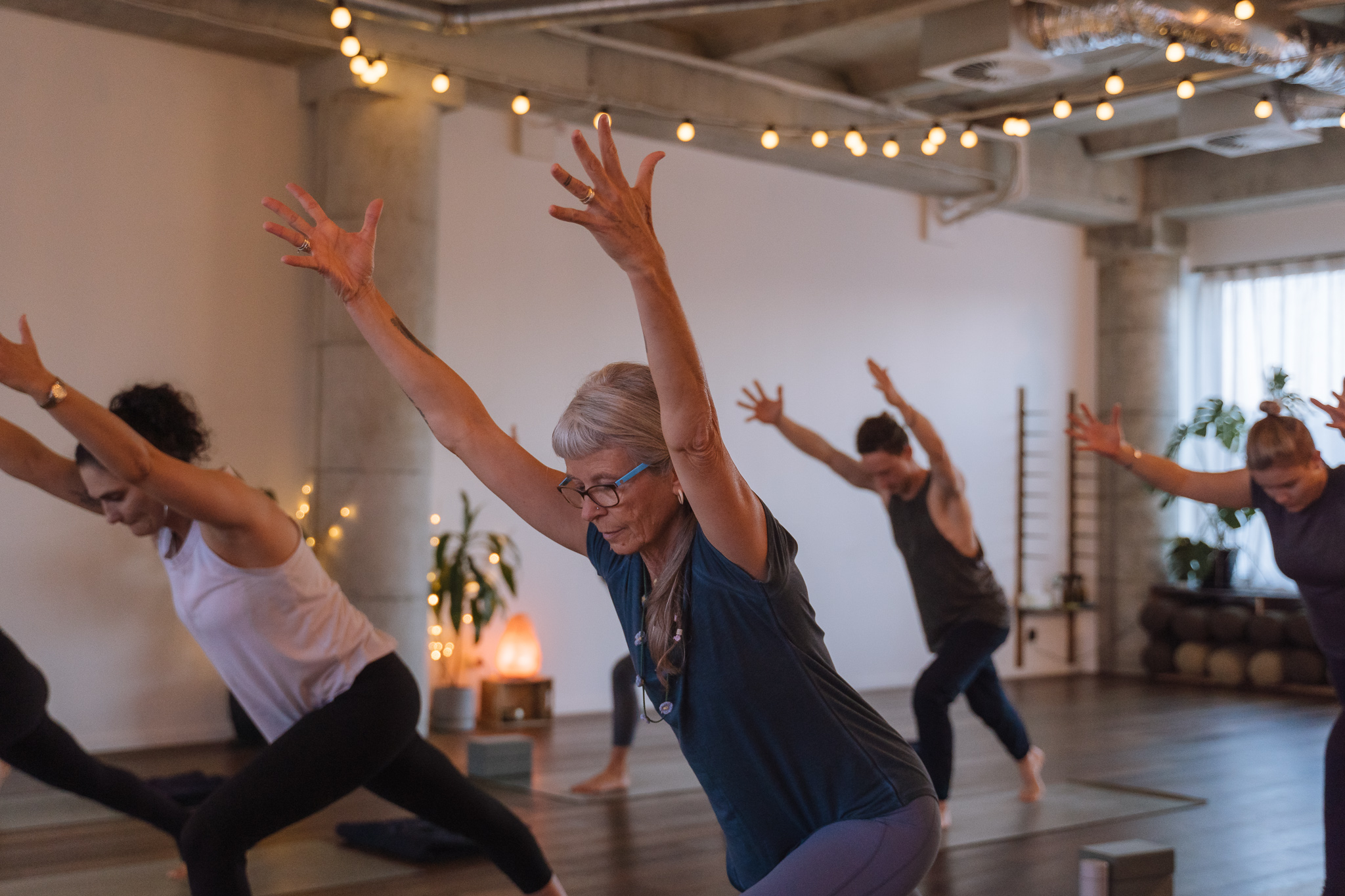 Contrary to what many people may believe, yoga is for everybody. We practice yoga to enhance our self-awareness, find more moments of peace in the present moment, and build resiliency and inner strength. These are skills that are important to us, and skills that generally require practice.
There are many different styles of yoga; if you are interested in challenging your strength and flexibility, then you may be interested in more strength based Power classes (like Vinyasa Yoga). Or, move a bit slower and explore poses with more time in a gentle Hatha class. Perhaps, you'd like to completely unwind from your day? Try a Restorative yoga class which guides you through reclining and seated poses with the support of blankets and soft bolsters. If you're brand new, keep a look out for beginners' yoga courses which will introduce you to the practice and get you more comfortable in a regular class environment.
Kanuka Yoga Space is Hobsonville's neighbourly yoga studio. We are located at 102C Hobsonville Road.  We offer 22+ classes a week, including beginner's yoga, Prenatal Yoga, Mums + Bubs, and a variety of different teachers to choose from. We host workshops and events on a regular basis, and love trying something new. Check out our studio Intro Offer - $30 for 10 days unlimited yoga. You can find us Instagram and Facebook (@kanukayoga) or find us online, www.kanukayoga.co.nz.