An eye healthy winter warmer with Westgate Optometrists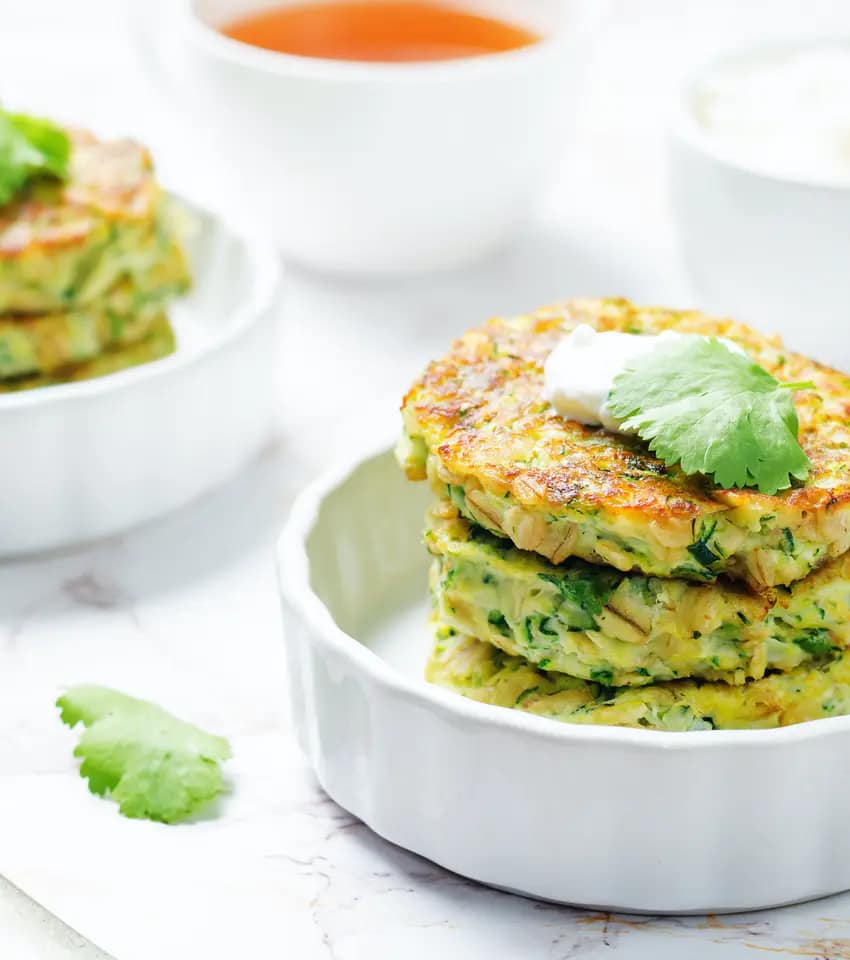 Courgettes are rich in lutein and zeaxanthin, two antioxidants that were found to help prevent age-related macular degeneration. Not only are these courgette fritters good for your eye health, they're easy to make and absolutely delicious!
Ingredients:
* 2-3 medium courgettes, roughly 3 cups grated
* 2 Tbsp chopped parsley
* 2 eggs, beaten
* 1/2 cup flour
* 1 tsp baking powder
* salt and pepper
* handful grated cheese
* olive oil for frying
Method:
1. Place the grated courgette in a sieve and squeeze out as much moisture as possible.
2. Combine with the remaining ingredients in a large bowl. Heat a heavy based frying-pan over a moderate heat.
3. Add the oil and drop spoonfuls of batter into the pan about 5cm diameter. Cook until golden around the edges. Flip over and cook for a further 3-4 minutes until golden brown.
4. Remove onto a plate (keeping warm in the oven if necessary) and repeat until all the mixture is cooked adding a little oil to the pan between batches.
Handy Tip: Serve with yoghurt sauce - combine 1 cup natural yoghurt with 1 teaspoon wholegrain mustard, 1 teaspoon lemon zest and 1 garlic clove, chopped. Season to taste.