Mitre 10 Mega Westgate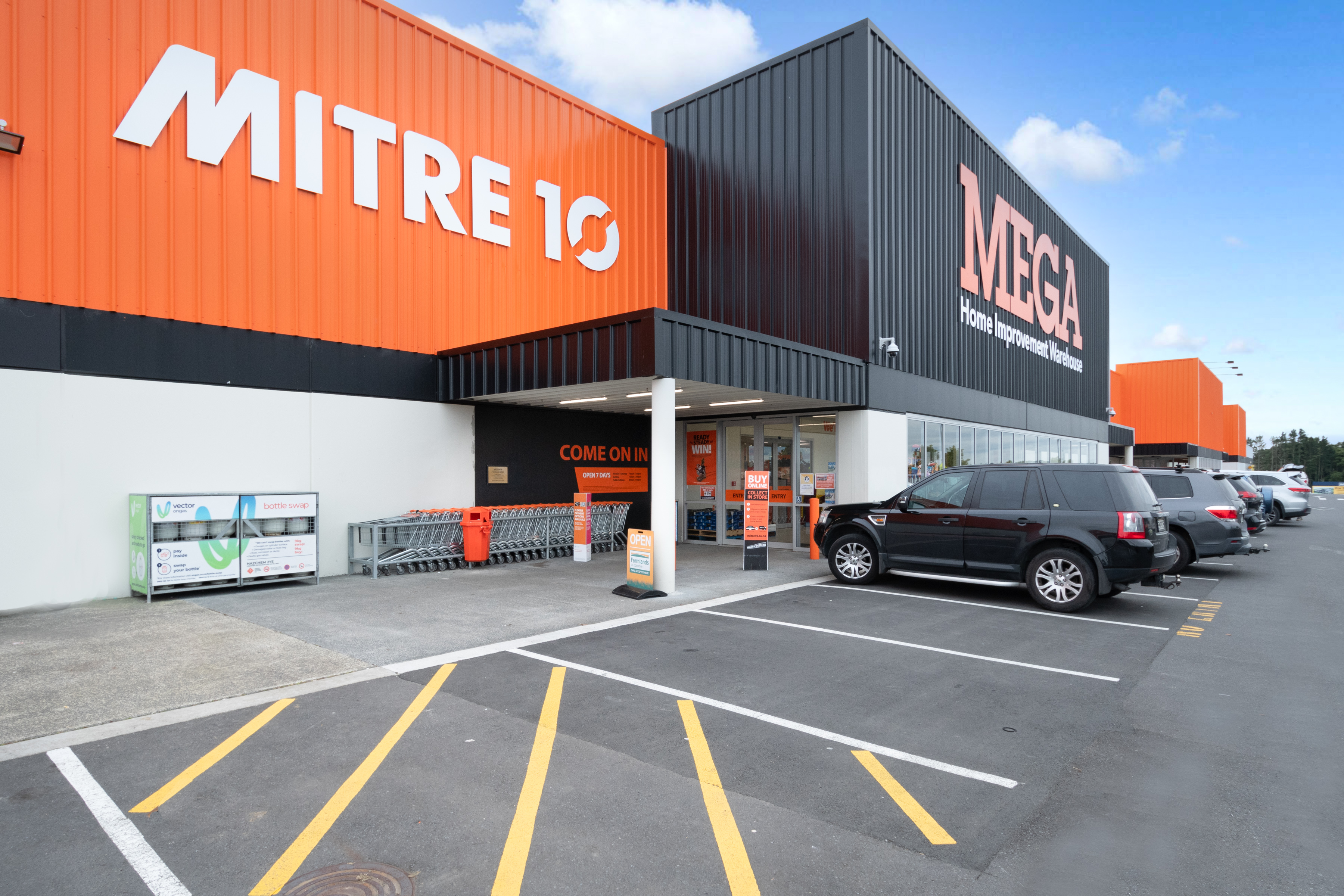 In 2014 Dave and Elaine Hargreaves were joined by their team in throwing open the doors to the brand-new Mitre 10 MEGA Westgate. Their months of hard work now allowed them to welcome customers to a store offering a huge range of products designed to help Kiwis make their homes a better place to live.
On that day little did anyone know what the next 8 years would bring – the local community growing at an unprecedented rate, the upsurge in consumers wanting to grow their vegetables, indoor plants becoming the go to hobby, the popularity of outdoor cooking going through the roof, and a housing market that meant a lot of Kiwis embarked on a campaign of renovation and refurbishments.  On top of all this why not add in a global pandemic which forced a lot of us to change the way we shop – it certainly has been a busy few years.
By 2020 it had become clear to Dave and Elaine that the current store simply did not have the floor space to accommodate both an ever-growing product range and increase in shoppers visiting the store. Fortunately, the opportunity arose to expand into a vacant site right next door to the current store. The past two years have seen a huge amount of work put in by the team which now allows our timber yard to now offer all their products undercover, a doubling of the floor space to display our range of seasonal products, a huge increase in the range of power tools we are able to offer, an enhanced colour centre for our paint department plus so much more right across the store. Currently work continues throughout the store but the end is now in sight.
To celebrate the official re-launch of the store Dave and Elaine have decided that the best way to celebrate the work of their team and reward their loyal customers, who have been so patient with disruption caused by the expansion project, was to give one lucky customer the chance to win the latest Suzuki Swift. To enter all a customer has to do is shop at Mitre 10 MEGA Westgate during the month of July, register online and then be instore at 1pm on Saturday July 30th to see if they are the lucky winner of a brand-new car.