A musical partnership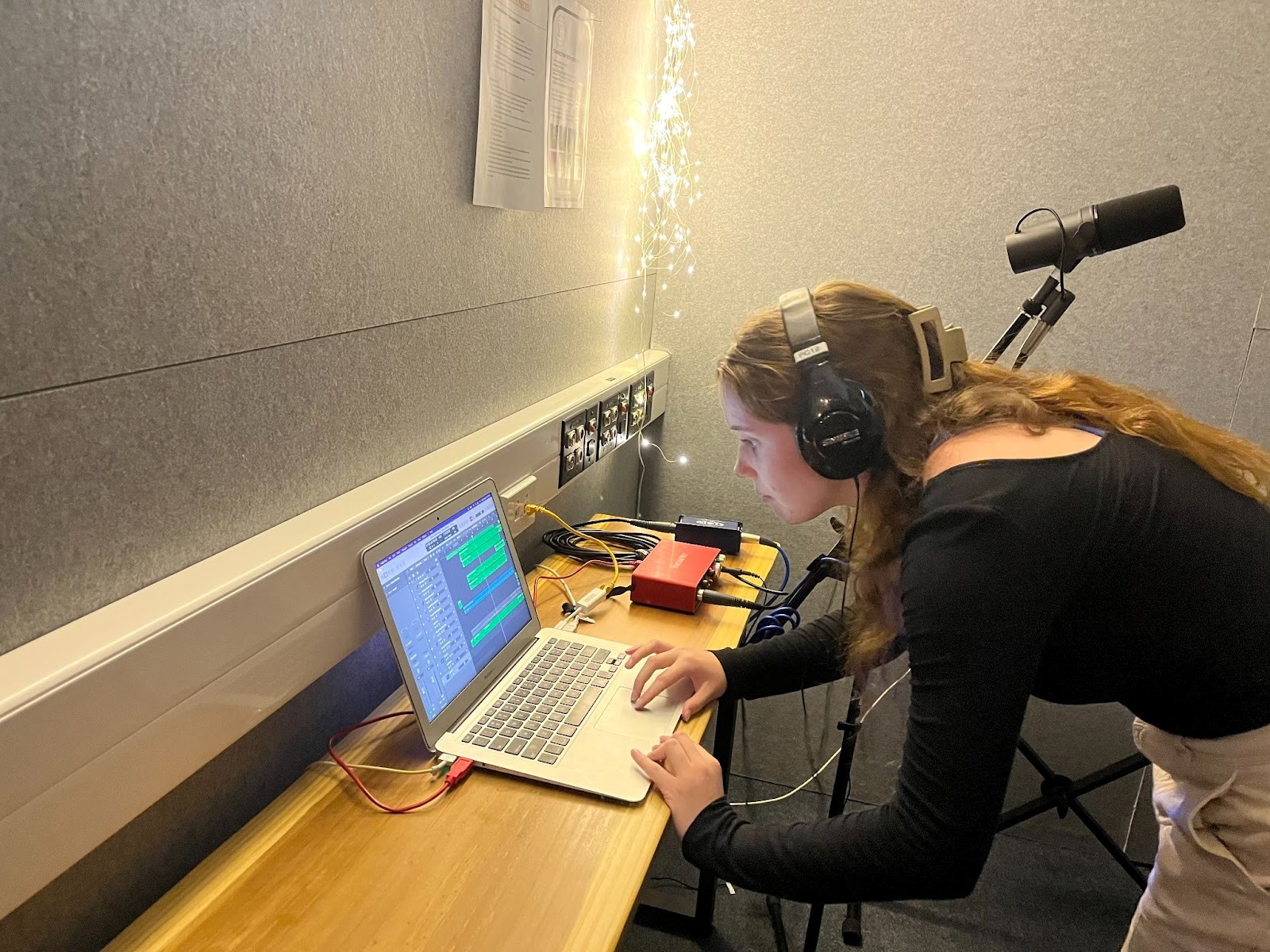 In 2012, Marcus Powell (from award winning band Blindspott) founded the Crescendo Trust of Aotearoa (CTOA) to support students making original music and learning music production skills. Since that time CTOA has mentored over 3,000 rangatahi (young people) and supported them in their journey to further education, employment, or internships.
In the last two years students from Hobsonville Point Secondary School have been lucky enough to work with mentors to extend themselves and their music. These students have benefitted from the expertise of Dave Atai (Nesian Mystic) and Chip Matthews (The New Loungehead) by attending sessions at the CTOA Avondale studios.
CTOA's mentoring programmes are carefully designed to provide tauira/students, with solid hands-on technical skills, balanced with personal development to build confidence and self-esteem. The students have been fortunate to experience high quality professional mentoring which has nurtured their musical ambitions.
One of the strengths in the mentoring is that it is tailored to the individual student - the learning journey is personalised to support each student to reach their potential. It has been a pleasure to observe the growth in talent and self-belief in our students who have been working with CTOA.
Myah Somers is a talented year 13 singer songwriter - in the past she has worked with a band and had some great success in Smokefreerockquest in the last few years. This year Myah is focusing on her solo singer songwriter skills and has spent time in the CTOA studio honing both her songwriting and music production skills. The opportunities to be mentored by the experts has developed her skills enormously this year.
Vicho Lorca and Jake Tourell are two year 12 students who attend CTOA on Wednesdays as part of our projects learning. Vicho and Jake love making beats and are learning to use sophisticated software to create their own beats and record their hip hop vocals. Both Vicho and Jake have been extended beyond their comfort zones by their mentors' encouragement - this has been a rich learning experience for both of them.
The learning and creation of original music means that these students are creating evidence which can be marked against the level 2 and level 3 NCEA composition and songwriting standards - so as well as significant new learning, building self-esteem, and skill building, they are also earning credits.
I would like to thank Dave Atai, Chip Matthews, and Marcus Powell for all their guidance and support for my students. Opportunities provided by CTOA have changed the lives of many and it is wonderful to see that CTOA is proudly funded by the very community they are enriching.
I will leave the last words to two HPSS students:
Jake Tourell - It has been a great opportunity to meet people from all aspects of the industry. I've made so many positive connections and feel like I am transitioning from school and into the music industry. Lots of my learning has been improving my skills to work with current industry standard software and how to write original music. I've really enjoyed working with other people and coming into contact with different styles and processes - it has developed my taste in different musical genres. The staff are warm and friendly, they really care about the learners and I feel very respected for who I am. I also feel it is a safe space for anyone to grow and develop in.
Myah Somers - I was lucky enough to have had a once in a lifetime opportunity through Crescendo's free mentoring program. During this nine week course, I learned the basics of music production and how to build my brand as an artist. I now spend my Wednesdays using their recording booths to work on my production skills and create music. I love that I have all the information at my fingertips while also being left to my own devices to experiment and discover my individual sound as an artist. I enjoy my time at Crescendo and look forward to every Wednesday.
Jeni Little - Music Specialist & Performing Arts Learning Area Leader - Hobsonville Point Secondary School.