98% Reduction in Dog Bites with Education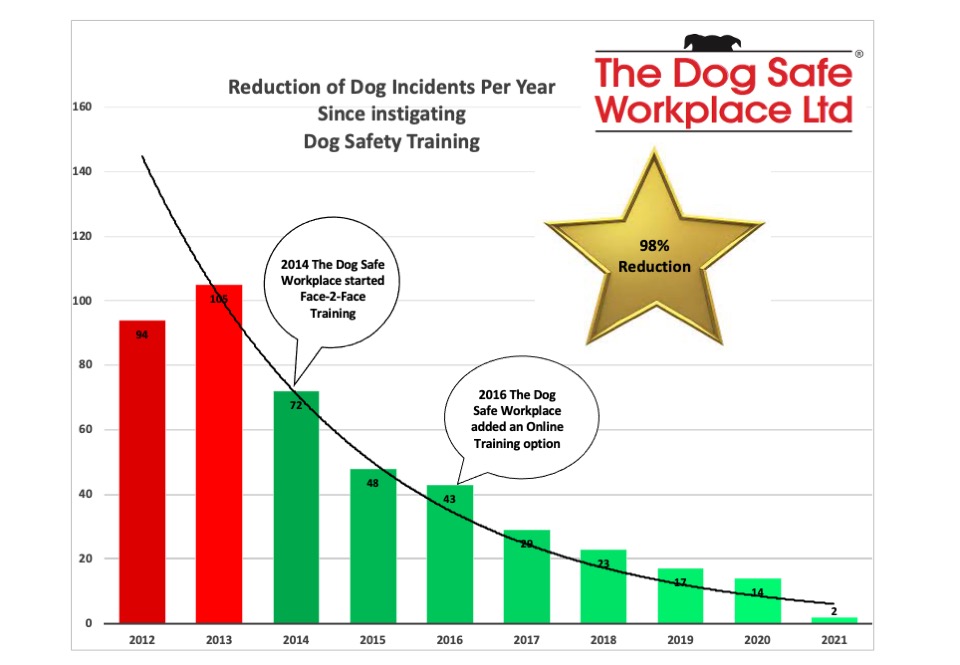 The Dog Safe Workplace was established in 2016 when it created an Online Training Platform for industries where the staff are required to enter properties where dogs are present. Prior to 2016 they offered only Face-2-Face training.
Moving forward 6 years and they now offer Face-2-Face, Online, Video Conference via Microsoft Teams and they can now create a SCORM file to sit on your companies Learning Management System.
In the latest report from ACC – the highest industry for reported dog bites in 2021 was in the Health & Community Services Sector. This includes nurses, midwives, Plunket, Ambulance Officers, in home care and many more.
Each year in NZ we see an increase in dog bites, even with lockdowns and restrictions on travel. 2021 reported over 13,500 (we know that less than 40% are reported) at the cost of over $6 million.
So, who uses this service? Meter readers, Delivery Personal, Real Estate Agents, Statistics NZ, Dept of Corrections, security firms, food delivery personal and the list goes on.
Does it work? YES!!! One client has reported a decrease of over 98% since instigating the training.
The Dog Safe Workplace also has a program called Dog Safe 4 Kids which is available for families, community programs and schools.
If you or someone you know comes into regular contact with dogs and they would like more information on how to stay safe. Contact Jo on 0508 DOG SAFE or email her on jo@dogsafeworkplace.com.
Also remember if you see the Dog Safe Workplace car turning into Juicy Coffee stop in the morning, jump in behind her and Jo will shout you a coffee to get your day started properly. Helping Support Local Business.