Henderson High designing for a local circular economy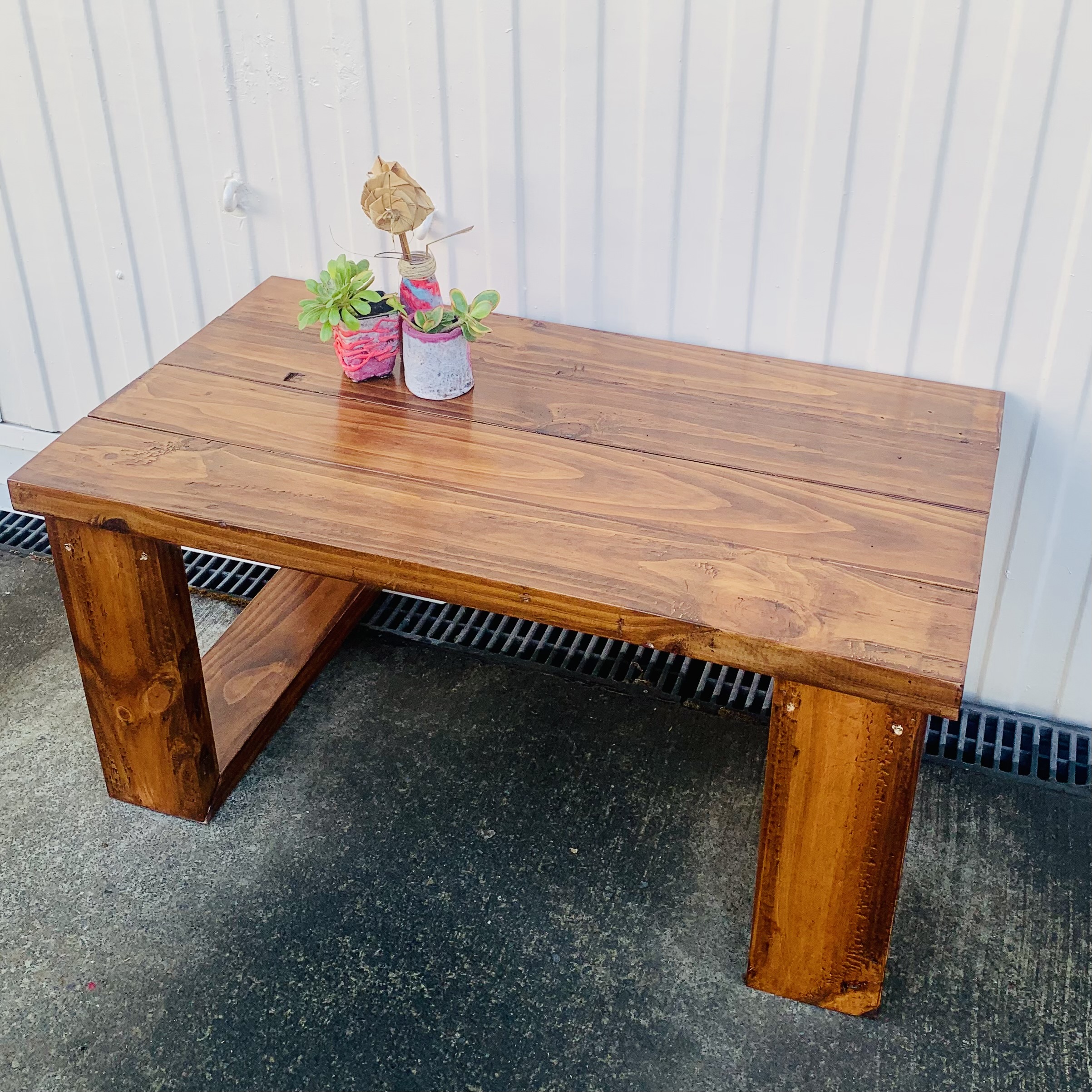 Two teams of students from Henderson High School have been working collaboratively with Ger Tew from The ReCreators and their NCEA business teacher Emma Penty on circular business ventures as part of the Youth Enterprise Scheme (YES).
Rewooded is a group of 5 x 15 year olds who are using deconstructed timber from building sites and turning it into hardwearing fashionable furniture. Not only did they design a beautiful coffee table but they also learned how to use power tools and assemble the flat pack kit – all the while learning pricing, marketing and sales techniques.
Meanwhile, SHFT Studios are three 16 year olds who have taken on the world of textile waste focusing on repurposing corporate branded t-shirts and giving them a new rebranded life.  They have been researching printing and colour dyeing techniques as well as understanding how to contract sewing and distribution. This team are learning by doing and pricing through experience.
The ReCreators (therecreators.co.nz) have been working with Auckland Council, Waste Solutions and Regional Innovation on zero waste/ circular design pilot courses where students or community groups can design valuable products made from either off-cuts or reclaimed materials.  The pilot will show case how design-thinking is a core factor in creating a new sustainable economy reusing existing materials.
The reclaimed wood came from Trow Group, deconstruction experts based in Ranui who were contracted by Kāinga Ora to deconstruct houses at Elm Street in Avondale for a new development.  Fuji Xerox have supported the project and have supplied reclaimed uniforms for initial designs.  Kāinga Ora has a target to divert 80% of materials from landfill across all public housing developments in Auckland under our deconstruction and demolition programmes.  From July 2020 until May 2021, Kāinga Ora civils and build partners diverted an average of 87% of waste from landfill in Auckland development projects.
Both SHFT and Rewooded are keen to be part of the YES challenge next year further establishing their business with new product ideas.  This is Schools4Climate in action.
If you would like information on rebranded t-shirts or flat pack/assembled coffee tables get in touch with www.shftstudios.com and www.rewooded.mystorbie.com.