Scott Point School celebrates 100 days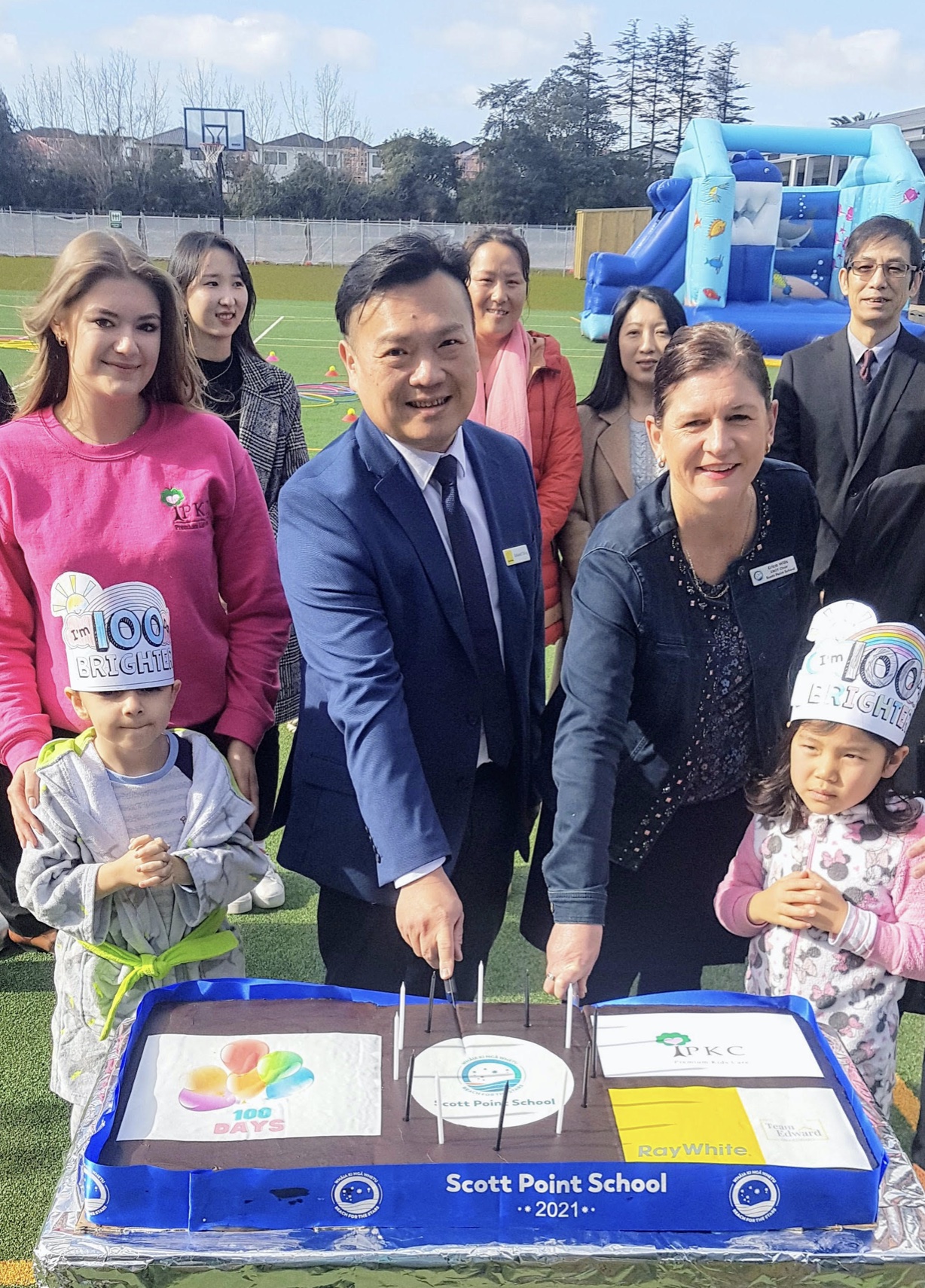 The Scott Point School community recently celebrated their first 100 days of learning. The day was fun filled with children and staff encouraged to dress up or dress down, with many attending School in their pyjamas, while others dressed up in their best suits or super hero outfits. The day was sponsored by Team Edward from Ray White and Premier Kids Club (PKC) before and after school care providers. Children spent the day reflecting on the first 100 days at Scott Point and having some fun enjoying the day.
The school opened for instruction on the 9th of February, 2021 with a foundation roll of 101 learners and 11 staff. It has grown quickly and now has 168 learners enrolled and 15 staff and will continue to increase to have up to 200 students by the end of 2021. Learning is currently taking place in the temporary Joshua Carder campus on Joshua Carder Drive at the back of the currently being constructed Scott Point School at 11 Scott Road in Hobsonville.  All going to plan, the new school will be ready to move into by mid 2022 and will be able to take 650 children from the School Point School zone. Early enrolment for all children living in the school zone is encouraged to help the school plan for the future. www.scottpointschool.nz.