Grandparenting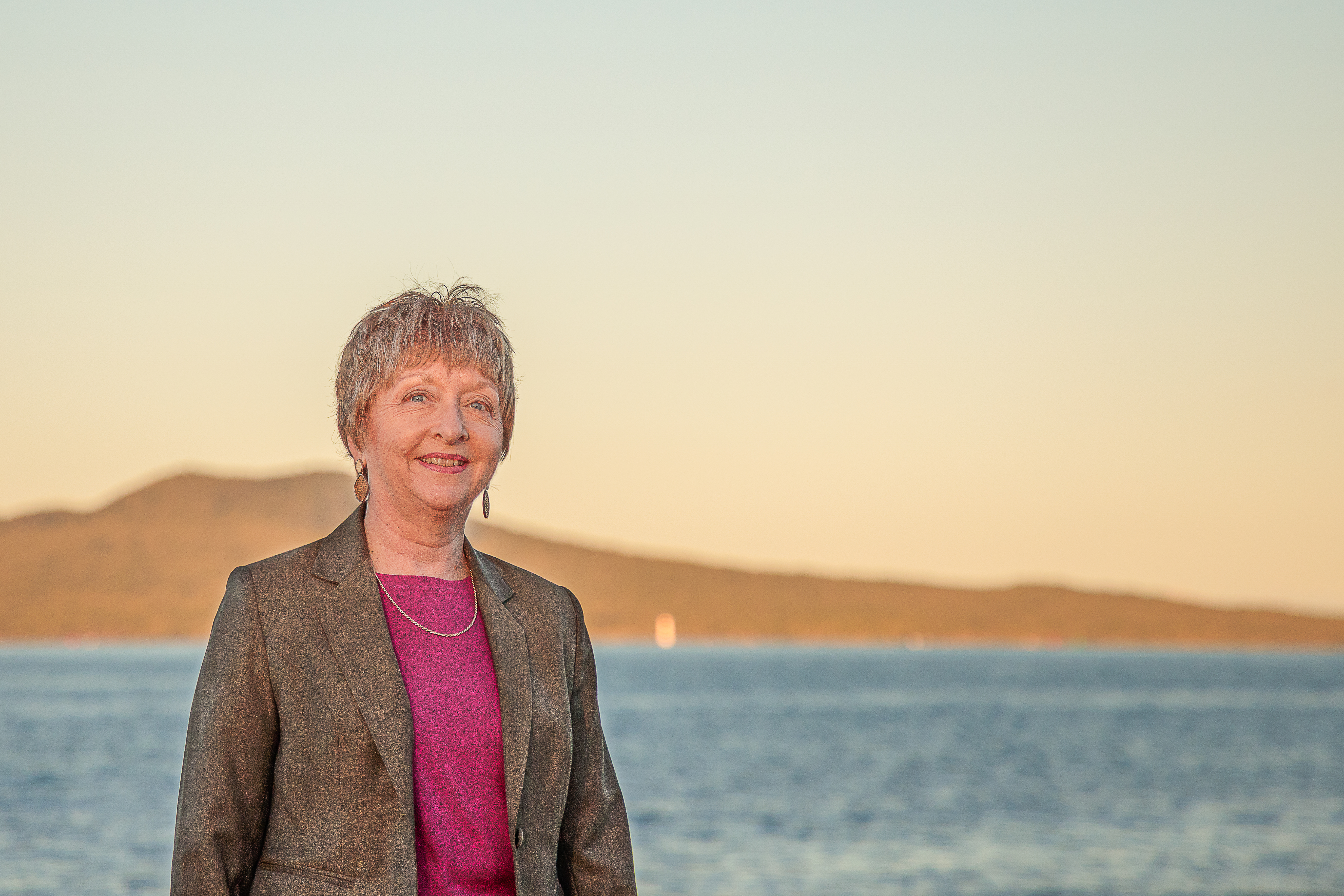 A Hobsonville Point author has just published her first book.  Helen Ellis is a New Zealand researcher, writer and anthropologist who with her husband has been a distance parent for over 30 years and a distance grandparent for over 20 years with family at some time in Europe, Scandinavia, Africa, Asia and America.  After a career in travel, event management and business ownership she undertook university studies and began researching the how the impact of being separated from families affects all generations.
Her book details how grandparents struggle, and succeed, to cope with the emotional effects of a life they hadn't imagined with their family being so far away. By some estimates about a million New Zealanders live overseas, and whether they are settled, or living away to use their skills for short- or long-term employment, as a country we can expect that very many parents will spend at least some of their lives separated from their children and grandchildren.  This has obviously been exacerbated by the recent effects of Covid on travel.
Ellis found that there had been very little research on this topic, and set about interviewing many individuals and couples both in New Zealand and overseas to seek stories of how people manage in this situation. The family relationships don't remain static, as jobs change, children grow and locations become different on both sides.  Reading how others cope, you learn that you are not alone on your journey, and it can help to support your role as a Distance Grandparent.  To reflect on how distance may be experienced by children and grandchildren can create an empathy for how they feel, both the good and the bad.
The book covers myriad issues such as the best strategies for good communication, dealing with guilt, family dynamics, and remaining emotionally resilient. Nurturing relationships may be hard with grandchildren who develop different accents (or even languages), traditions, expectations and have little or no experience with what the grandparents regard as the 'home' country.  It is a book that provokes much reflection on the nuances of long distance relationships within families, and two further books are planned for the children's and grandchildren's understanding.  The book is available in paperback and e-book editions. Visit the 'Shop' page at DistanceFamilies.com for local and global outlets. Also available at Hobsonville Point Pharmacy, 160 Hobsonville Point Road.
Photo by Leanne Silver Photography.