Responsible cat ownership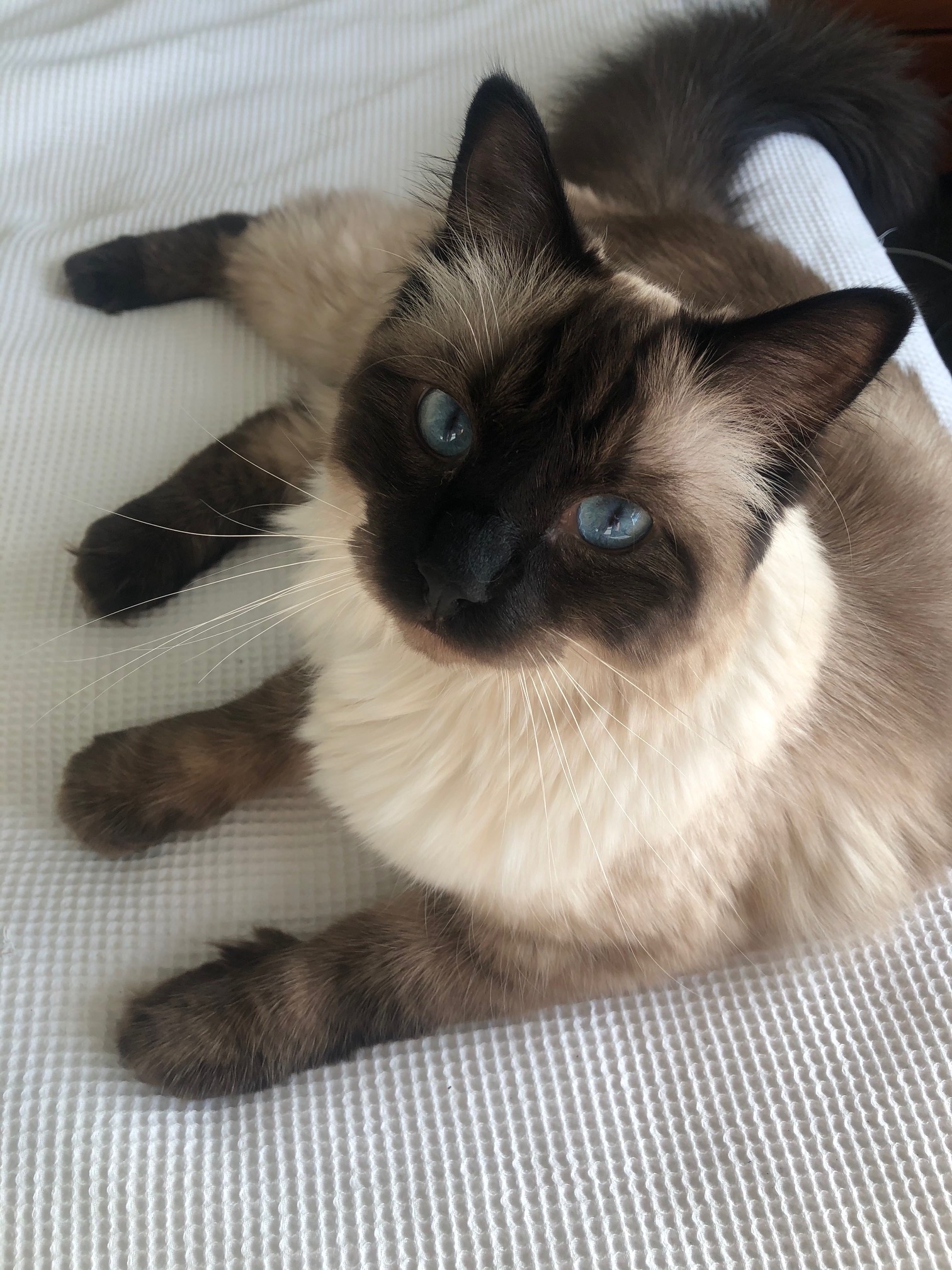 Responsible cat ownership has not really been a thing in New Zealand, and is not mandated by government as it is in many parts of Australia. However increasing numbers of people are starting to keep cats differently, for a variety of reasons.
Leonardo is a 2 ½ year old ragdoll cat who lives with his family in Hobsonville Point. For the first 16 months of Leonardo's life, he stayed inside, and now only goes out a few daytime hours each day. His owner, Maylene, explains that her previous cat was injured either by a car or in a fight with another cat (they never found out which) and what followed was ongoing health problems and "astronomical" vet bills.
While staying inside, Leonardo is entertained by a few toys and games with his owners. He goes out while Maylene is at home, then asks to come back in. "He really seems to like his mostly inside life". He has never been hurt, and a side benefit, Maylene says, is that she doesn't "have to deal with gross dead things" on her doorstep. If they move to a house with a suitable back garden, Leonardo's family would consider getting a cat proof fence. There are several available in New Zealand now, including small electric wires and clever spinning devices such as the Oscillot system (https://catfence.nz/about-oscillot/).
Other benefits of keeping cats safe and indoors in the daytime include fewer illnesses such as Feline AIDS which is surprisingly common in New Zealand and spread through bite wounds, happy neighbours, a longer-lived cat, and better protection for some of our vulnerable native birds.