Big Hearts meet Big Pizza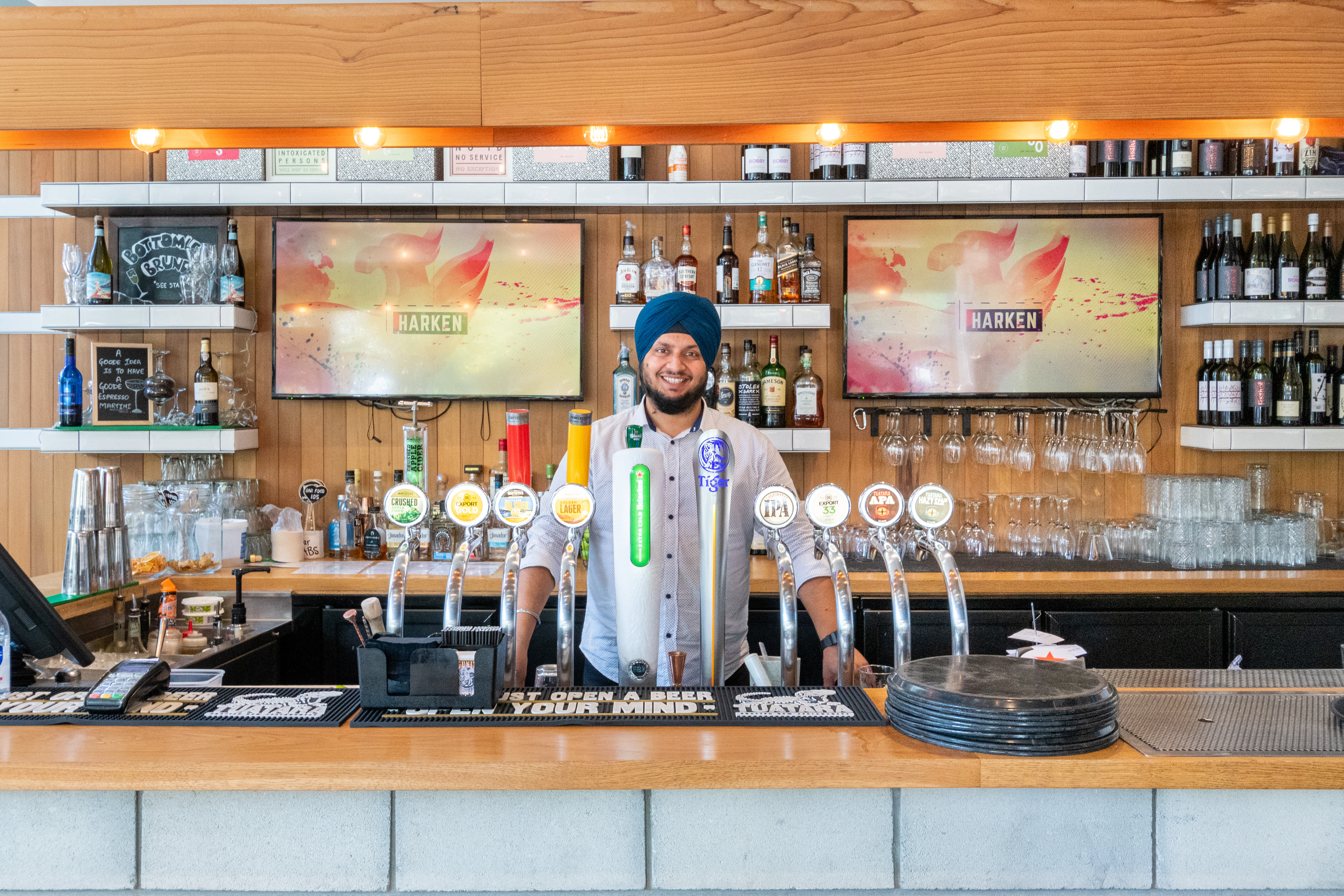 We're your local Kiwi-Italian gastropub. We're less about servicing the traditions of the old country and more about bringing it inline with contemporary kiwi culture. We're being bold and doing it our way, carving our own path that's fresh and inviting across 3 Auckland locations. If you're up for a good time, Goode Brothers it is.
When customer experience is the secret ingredient that keeps people coming back time after time, having a combination of passionate people, pliable process and perfect pizza is a combination that delivers in spades.  We met up with Raman who is the Food and Beverage Manager of Goode Brother Northwest, and after a few moments with him you understand that his passion is on delivering the very best customer experience possible.  Not only is this about celebrating food and front of house service, it is about customer recognition, understanding what people like, what they drink, what they eat, and welcoming them by name. "It's not the one thing that people remember, it's everything that forms a great experience" says Raman.  Goode Brothers Northwest started a school pizza drop off in celebration to the great work that teachers do within the community.  They say "It takes a big heart and large pizza to shape little minds. We have some large pizzas to be dropped off every week to a big hearted teacher or an amazing school.  Just comment your favourite school or teacher and we will try our best to shout them pizza". 
This programme delivers on a feel good level and it's great to get such positive feedback on teachers within the community over our Facebook feed. This was one such comment, "Totally agree Nicole Stokes and the other awesome teachers at Helensville Primary. Nicole puts a huge amount of time and effort into organising all the school's sport teams and events, always encouraging kids to give their best and to aim high ... along with being an amazing teacher to her class".  "It aligns with our culture" says Raman, " that people go the extra mile, deliver a better experience for those around them, and the outcomes are really appreciated" We can all do a job and satisfy our job description, however for me it is more about the customer experience when they get home and reflect on how they feel.  You'll find Raman busy and bustling about at the very popular Goode Brothers in Northwest mall.
Shop 5, Maki Street, NorthWest Shopping Centre phone 09 832 8400.
Hours:     Monday - Friday: 11am - late, Saturday & Sunday: 9am - late.
For more information bring them up on www.facebook.com/GoodeBrothersNorthWest.