New Hobsonville village named in honour of Sir Keith Park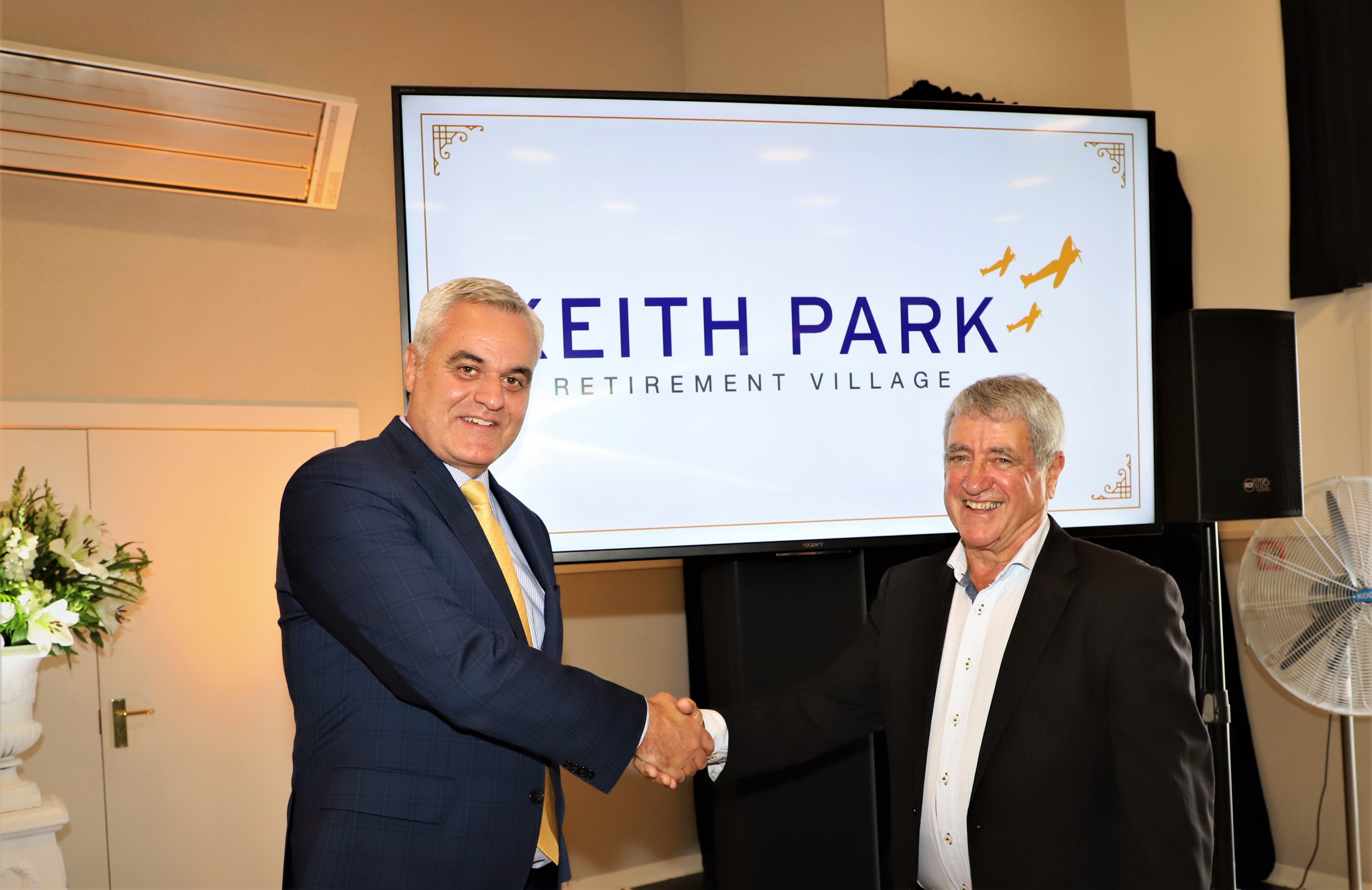 Ryman Healthcare recently named its new Hobsonville retirement village in honour of one of New Zealand's finest military leaders and strategists, Sir Keith Park (GCB, KBE, MC & Bar, DFC, Croix de Guerre, MA (hon.)).
Ryman Healthcare Chief Executive Gordon MacLeod said it was an honour to name the village after Sir Keith.
"Sir Keith Park was an astonishing man – easily one of the brightest, bravest and best individuals this country has ever produced.
"It is an honour for us to name our Hobsonville village after someone with such an incredible legacy and something we do not take for granted."
Brian Park, Sir Keith's great nephew, described 'a great and good man' of whom the family were incredibly proud.
"We as a family were in awe of him; after all he was a hero," Brian said.
"He was interested in what we were doing, what our interests were and where we were working. So he was held with much affection in the Park family.
He said: "This naming opportunity with Ryman offers the chance to raise the prominence of his legacy."
Sir Keith Park (1892-1975) was best known for his leadership during the Royal Air Force's (RAF's) air defence of London and South-east England during the Battle of Britain in 1940.  He was knighted in 1942 for his role in the air defence of Malta.
Sir Keith's service during the battle was just one part of a long and distinguished military career that began in World War 1. He also fought at Gallipoli and on the Somme during World War 1, before learning to fly and shooting down 20 enemy aircraft as an ace in the Royal Flying Corps.
After a long and distinguished career in the RAF he returned to New Zealand and later served three terms as an Auckland City Councillor. He was the driving force on several strategic Auckland projects, including the construction of the airport at Mangere.
Sir Keith and his wife Dorothy, known as 'Dol' were tireless fundraisers for charity, working hard for medical causes and the restoration of St Matthews in the City Anglican church. They worked with the New Zealand Foundation for the Blind, the New Zealand Epilepsy Association, and the King George V Children's Health Camp in Pakuranga.
Sir Keith Park School in Favona, South Auckland is a special school for children and young people who have intellectual disabilities or complex special needs, and was named in his honour and with his endorsement.
He retained an active interest in aviation, regularly flying or being flown, and his beloved sailing.
He is also the namesake for the aviation collection at the Auckland Museum of Transport and Technology (MOTAT). More recently, his achievements and contributions have been memorialised in Thames, his birthplace, by statue and replica Hurricane OK1 at Thames airfield.
Photo Caption: Ryman Healthcare Chief Executive Gordon MacLeod with Keith Park, great-nephew of Sir Keith Park at the naming event in Hobsonville.