Enjoy retirement living with panoramic sea views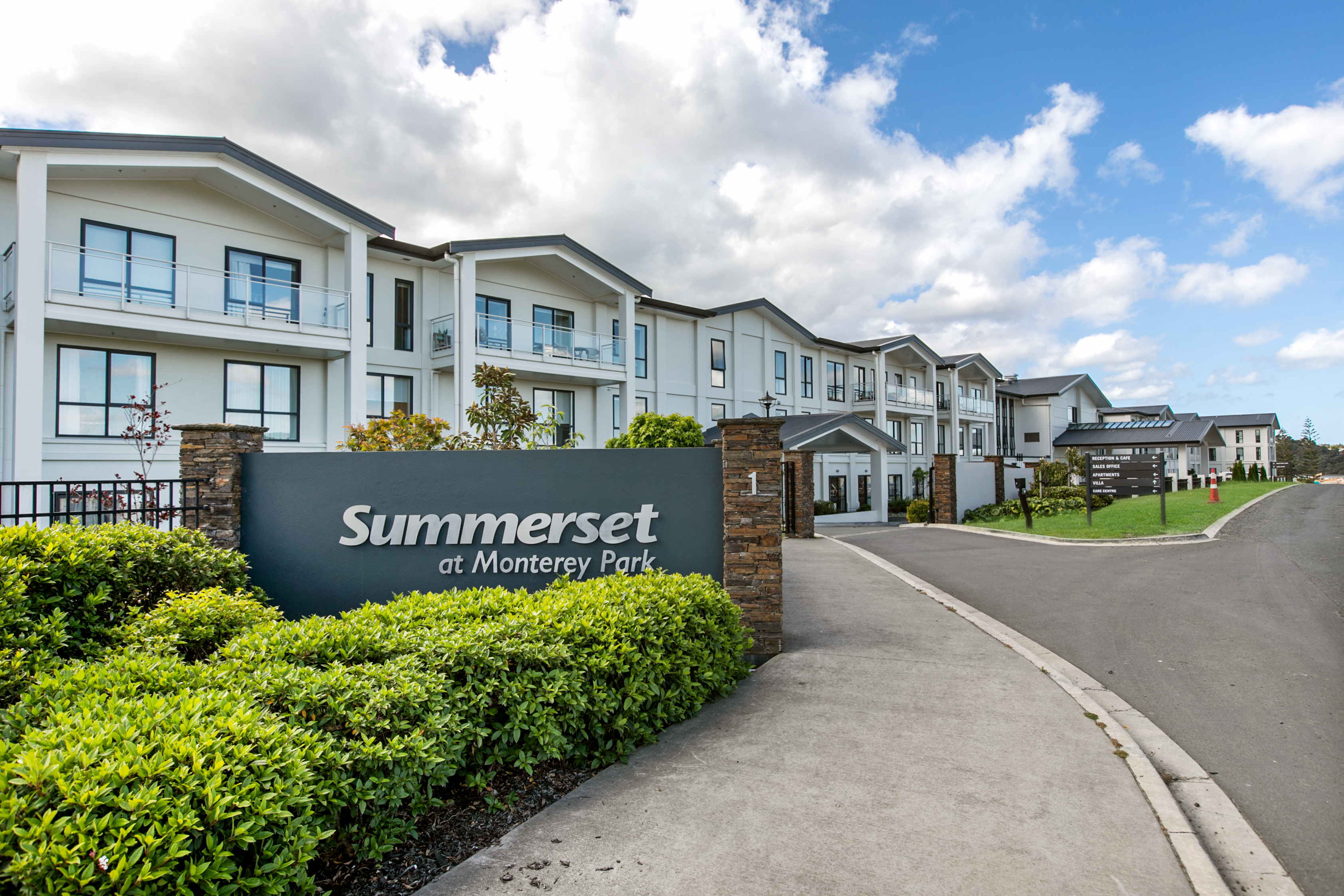 Summerset at Monterey Park's brand new villas, apartments and serviced apartments offer the experience of luxury living in the thriving Hobsonville community. Our homes are warm, modern, finished to the highest standard and are now available for you to make your own.
Set on the water's edge with 270 degree views over the water and only a 20 minute drive to the CBD, Summerset at Monterey Park lets you enjoy the very best this unique location has to offer.
We have Open Days in April at Summerset at Monterey Park, Sunday 11 April 10am - 3pm and Wednesday 21 April 10am - 3pm. Also this day is guest speaker Debbie Dorday from 3pm. One of New Zealand's best-known entertainers, Debbie Dorday ran Auckland cabaret club Burgundy's for 12 years.
1 Squadron Drive, Hobsonville 09 951 8920.