Slate Billiards and Gastropub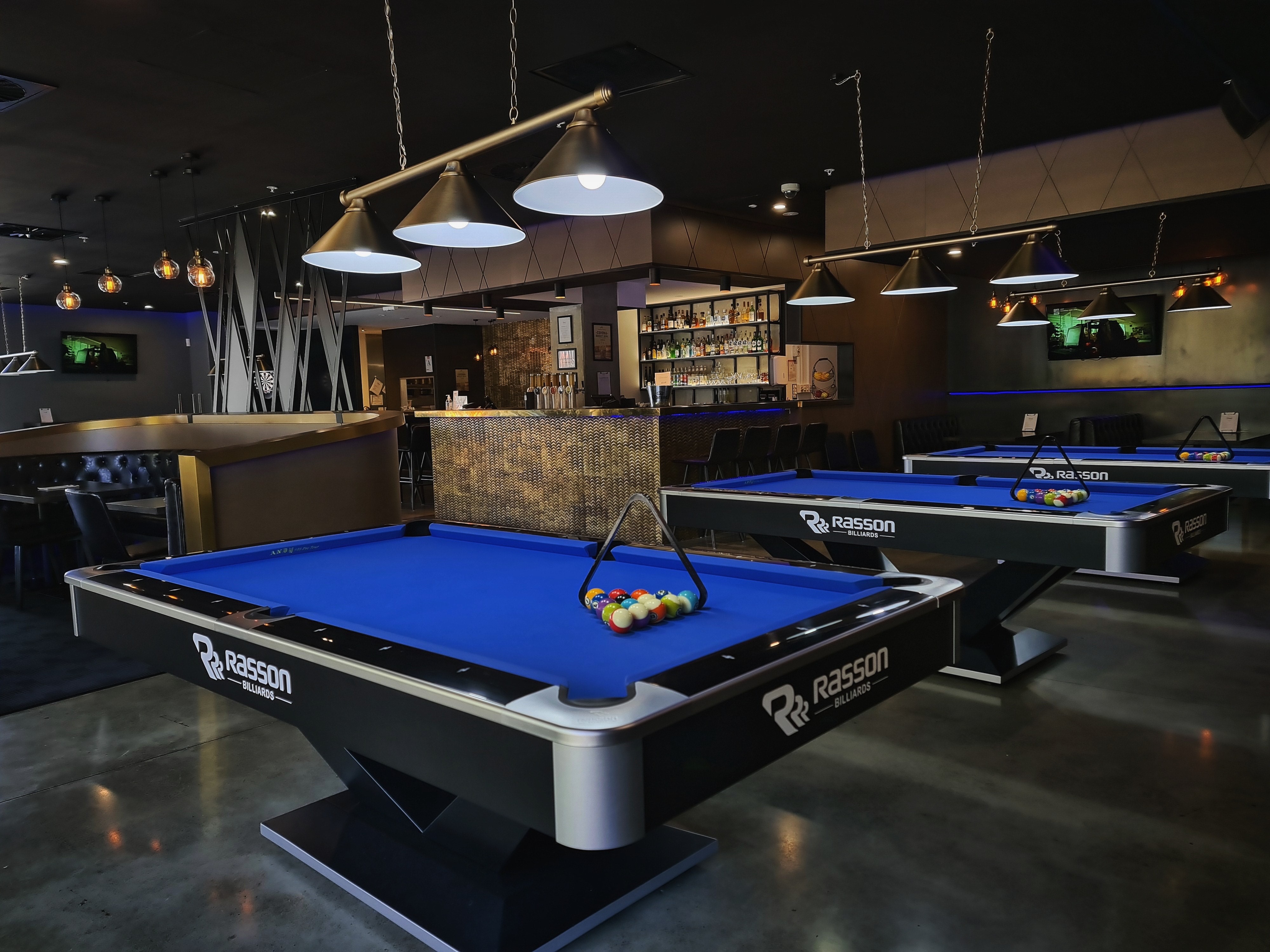 Slate's got it covered when it comes to good vibes, entertainment and a social atmosphere like no other.
Located outside the Northwest Shopping Centre, Slate brings a new and unique offering to west Auckland with six high end tournament pool tables, and when we say "high end" we mean it, as these beauties are the real deal which featured in the World Cup of Pool and World Pool Masters!
Hungry? no worries, with delicious and generous food servings, including all the favourites with mouth watering burgers, hand stretched pizzas, pulled pork tacos or the ever popular bourbon BBQ ribs just to name a few.
A fully licensed bar means you won't go thirsty enjoying a wide range of tasty cocktails, wines and cold beers as well as plenty of non-alcoholic options.
The day begins with families and friends coming in for lunch and dinner. While they wait for meals, a game of pool is usually played where all levels of experience can enjoy. As the night creeps in and dinner fades out, couples and groups come out for that social game of pool over a few cold ones and some laughs.
Fancy your pool skills? How about testing yourself in one of the upcoming social weekly pool tournaments.
Or if you're trying to keep things low key and just after a few pointers to impress the ladies (or gentlemen), or think it might be a bit of fun embarrassing that mate we all have that rates their skills on the table.. just have a quiet word to one of the team behind the bar, as the owner of this fine establishment just so happens to be New Zealand's #1 pool player Matt Edwards..
There's no surprise why this hot spot is already building a reputation for being fun, friendly and of course having some of the best entertainment, food and drinks in town!
Owner Matt Edwards is incredibly passionate about billiards, and as 15 times New Zealand Pool Champion, it's not hard to see why.
As an introverted, shy kid, from North Canterbury, Matt's neighbour and pool hall owner Mike Bowen took Matt under his wing at age 12, introducing him to the sport. Not into your regular sports, Matt soon discovered a love for pool, and Mike eventually became his mentor. "I stared competing in regular Wednesday afternoon junior events held at the local pool hall where the prize was $50 cash, which is huge for kids at that age, so about 50 or 60 kids would compete," says Matt.
"I knew I had to start somewhere and stuck with it. About six months later I found I was winning."
At age 13 Matt entered national events, playing against adults and at age 16 was the first junior player to ever make it into the final of Men's National Finals, of which he came second place. Matt kept competing and quickly became one of the top players in the country. At age 21 Matt was number 1 ranked in the country.
Pool took Matt overseas to represent New Zealand in World Pool Association ranking events. At age 23 he was the first New Zealander to qualify. Fast forward ten years and Matt is a world champion with a current ranking of 33.
"Pool is a game that doesn't matter how old or young you are, says Matt, "it can be enjoyed by anyone and any age."
As a billiard professional, Matt is heavily involved in the industry, selling and servicing pool tables across the country. He saw a gap in the market where he knew food and entertainment ought to be combined.
Following the opening of his venue 'Pools and Blues' on the North Shore, Matt is excited to be bringing Slate to the West Auckland community. "It's a neat alternative for locals. A game and bite to eat amongst couples, families, mates or colleagues. Quality entertainment and gastro dining for all ages".
Slate Billiards & Gastropub - Kohuhu Lane, Te Pumanawa Square, NorthWest Shopping Centre, Westgate. Open 11am-12am Sunday-Thursday and 11am-1am Friday & Saturday.