Battery recycling comes to Hobsonville Point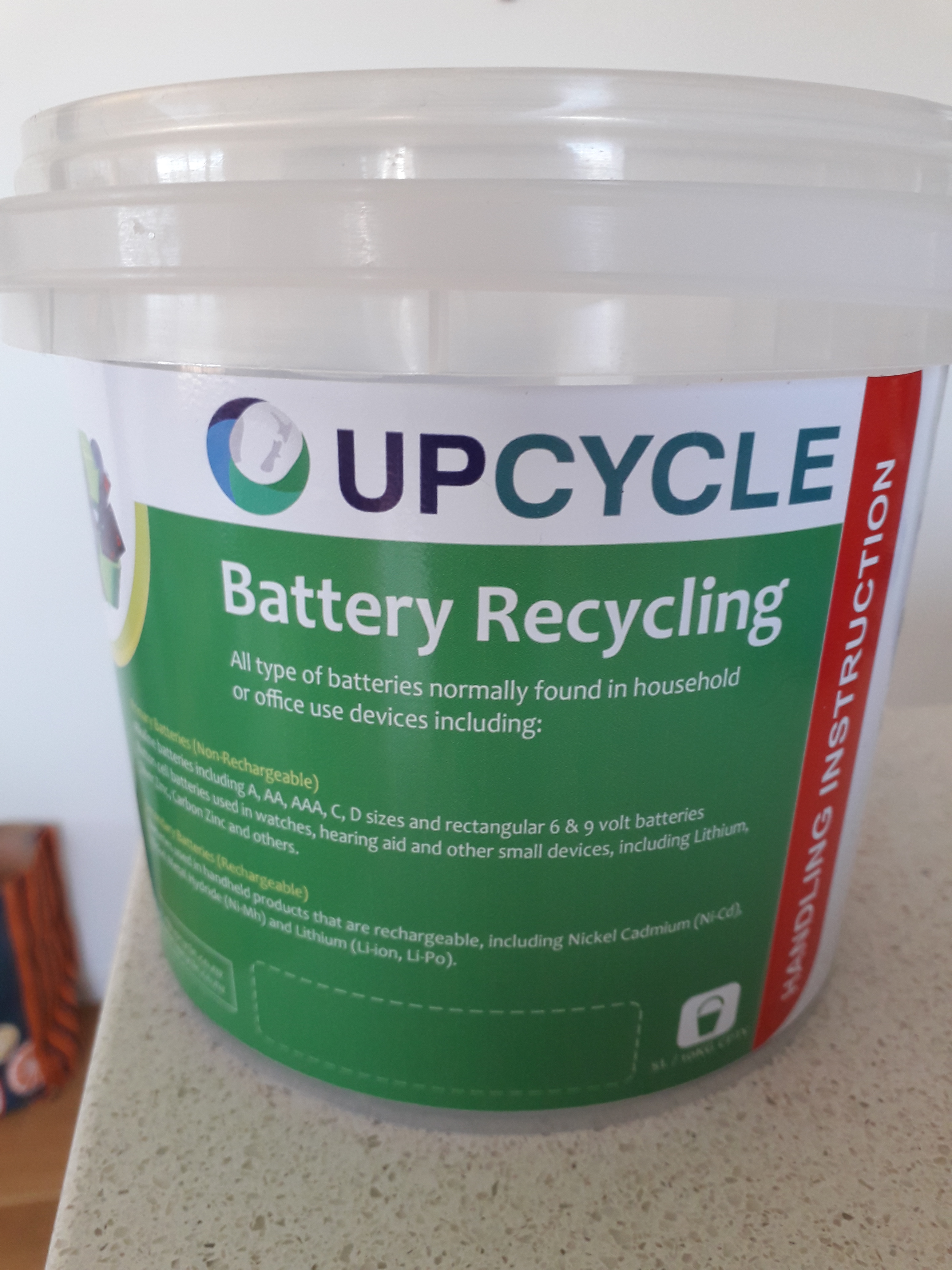 Hobsonville Point resident, Kay Mathewson, felt horrified when she learned how household batteries lead to increased toxicity levels in landfills, which is where they commonly end up if no recycling scheme is available.
"The exact combination and number of chemicals inside a battery varies with the type of battery, but the list includes cadmium, lead, mercury, nickel, lithium and electrolytes. When thrown in the household trash, batteries end up in landfills. As the battery casing corrodes, chemicals leach into the soil and make their way into our water supply. Eventually they reach the ocean. Also, lithium in batteries reacts in a volatile way when exposed. According to Battery University, lithium can cause landfill fires that can burn underground for years. This releases toxic chemicals into the air, which increases the potential for human exposure."  Kathy Kattenburg (2019) https://sciencing.com/what-do-batteries-do-to-the-environment-if-not-properly-recycled-12730824.html
Kay worked with neighbours Judith Paterson, and Anna Harrison, to successfully apply to the 'Waste Minimisation and Innovation Fund' from the Upper Harbour Local Board and Auckland Council. With this grant, and the support of other residents, a pilot battery-recycling scheme for Hobsonville Point was established in 2019.
The grant provided enough money for the purchase of eleven battery-recycling buckets from Upcycle Ltd, an Onehunga based company that specialises in battery and E-waste recycling, and one of a handful of New Zealand owned and operated electronic recyclers to be certified with ISO 14001 and ISO 9001.
Residents keen to recycle their batteries can drop them off at the convenience store at 1/3a/160 Hobsonville Point Road, and the North West Toy Library in Westgate (Shop 5, Westgate Outlet Centre, 7 Westgate Drive).
For safety reasons, used batteries must be taped with masking tape at each end before they are placed into the bucket. This only takes a few minutes.
Several full buckets have already been sent back to Upcycle Ltd, where the batteries are sorted then safely shipped to countries that have battery-recycling plants. There, resources such as steel, manganese and zinc are reclaimed from the batteries, reducing consumption of these precious natural resources, and keeping corrosive materials and heavy metals out of landfills.
Kay hopes that if the pilot battery-recycling scheme is successful, more funding will allow it to become a permanent fixture in Hobsonville Point.