Hobsonville Point Choir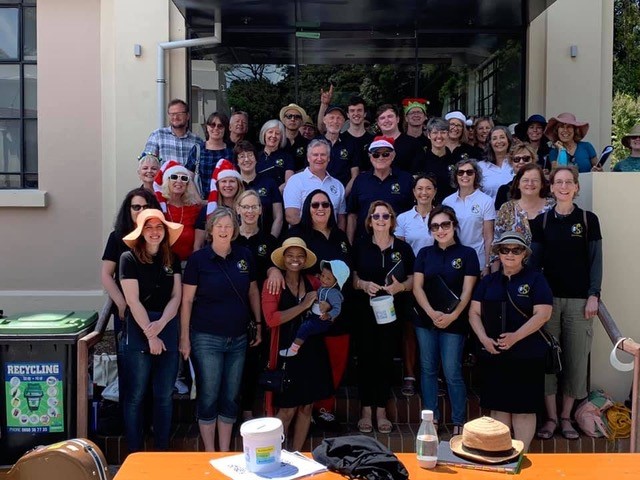 A few nights before Christmas, Hobsonville Point Choir members joined singers from choirs all over Auckland, to perform among the lights and festivities of Franklin Rd, to an audience that spilled onto the street. That night $1,500 was collected and when added to the Christmas Concert's takings, more than $20,000 was raised for the Auckland City Mission.
Busking is a fun part of Hobsonville Point Choir's end of year events. This choir that formed two years ago, now has some 50 members and is becoming a choir of note. Their aim is to have fun, sing their hearts out, learn new skills and put on the occasional performance.
The choir is diverse, made up of 16 to 80 year olds from all walks of life and nationalities. Some read music, others don't, some have sung in previous choirs, while many are new to singing. Their songs are from all genres including musical theatre, pop, jazz, classical and gospel. They practise at Hobsonville Point Primary on Thursday nights during school terms. To learn more phone Mel on 021 677 778, - they'd love for you to join!