Have you visited Café Botannix Westgate inside Palmers yet?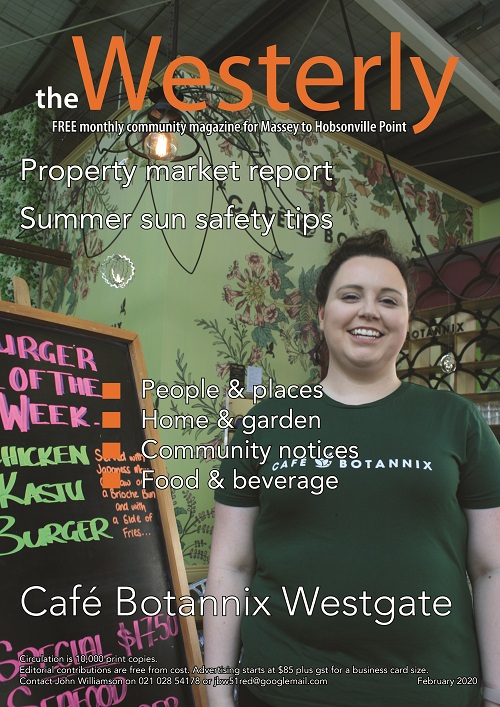 Emma is the new owner of Café Botannix Westgate. Her passion for food started at an early age, as both her mother and grandmother had an interest in baking. Emma's love for cooking lead her to enrol in Chef School where she was given the freedom to push the limits of her creativity. One of her proudest moments from her time studying, was winning a Gold Award for her Fruit Flan. Emma's speciality dish is Risotto, which her husband is a big fan of, she also makes a delicious tiramisu.
Along with the talented kitchen staff at Café Botannix Westgate, Emma creates the sweet treats and savoury items that you see filling the cabinets each day. Emma is a firm believer of sourcing her ingredients locally and tries to incorporate as much fresh seasonal produce in to the dishes at Café Botannix Westgate as she can.
The Head Chef at Café Botannix Westgate, Pete, is well known for his pies. Locals and staff at Palmers and Café Botannix alike are fans of his creations. Pete's Chicken and Vegetable Pie scooped a Top 10 Award at the Bakel's Pie Awards. The Bacon and Egg pie is another customer favourite. All of Pete's pies are handcrafted on site.
Café Botannix Westgate offers High Tea, allowing guests to relax and enjoy in the gorgeous garden setting – perfect for a decadent treat or special occasion. For $25 per person, a delicious selection of sweet and savoury delights which are all handmade on site are on offer. Bookings are essential.
The new Summer menu is proving to be a winner with customers. There are vegetarian, vegan and gluten free options available too! The Black Forest Frenchie, Crispy Kumara Brekkie and the Polenta Corn Fritter Smash are all customer favourites. There are still the old faithful dishes such as Eggs Benedict and Burger of the Week available to order too.
The children's menu has also had an update. The menu now features dishes such as grilled chicken and chips, spaghetti and meatballs and hokey pokey pancakes!
Café Botannix Westgate is the ideal place to meet with family and friends. The gorgeous garden setting and cosy indoor seating is the perfect place to relax. There is a dedicated children's play area for the little ones and your dogs are more than welcome to come and dine with you.
Café Botannix Westgate is open 7 days from 8.30am – serving breakfast through to afternoon tea.
Phone 09 810 8385 | www.palmers.co.nz/cafe-botannix/