Riverpark Action Group takes action on rubbish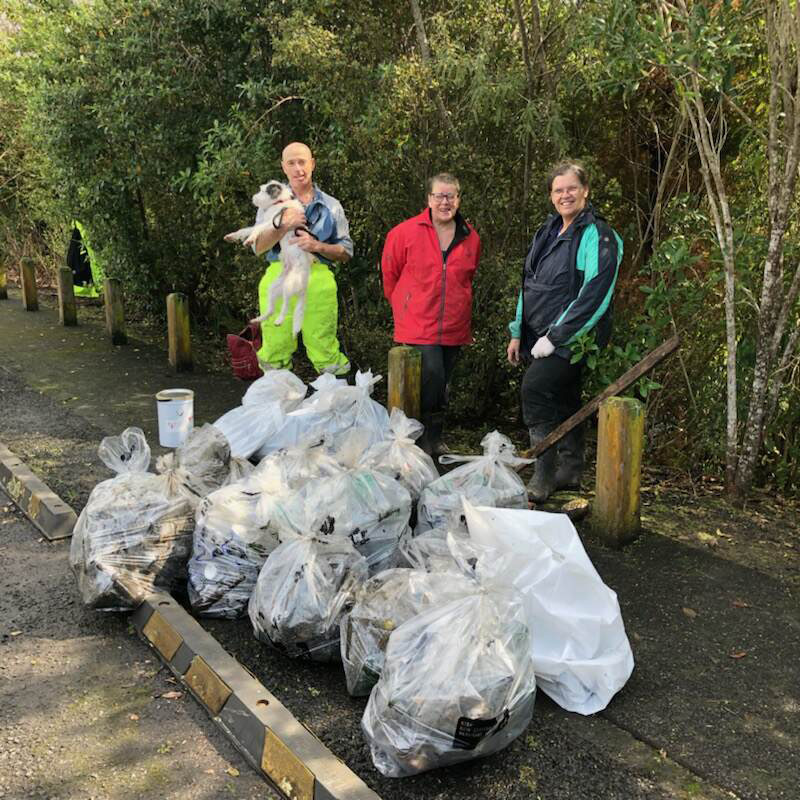 On Monday 9th September a hardy bunch of Woodside Gardeners joined in the Keep New Zealand Beautiful/G J Gardner Clean-Up Week despite the threat of thunder and torrential rain.
The Riverpark Reserve carpark was the location of choice and in terms of rubbish available it didn't disappoint!
The four gardeners cum rubbish collectors plus dog set to work at 10 am and by 12 midday they collected 13 bags of recyclables and 6 bags of rubbish from the banks of the car park down to the mangroves (the tide was out).
When the detritus was analysed it was interesting to note that the bulk of the 13 recycling bags were made up of empty bottles and cans of an alcoholic nature.
The rubbish bags also had some interesting finds including some old boots, skipping ropes and power cords.
It was a fulfilling 2 hours but rather disconcerting to think that the patch of ground cleaned was only approximately 60 metres long.  The bottles that probably took a few minutes to drink, a couple of seconds to discard into the mangroves would still be there years later were it not for the Clean-up Week – this is a somewhat sobering, confronting and disturbing thought.