North West Toy Library grand opening a success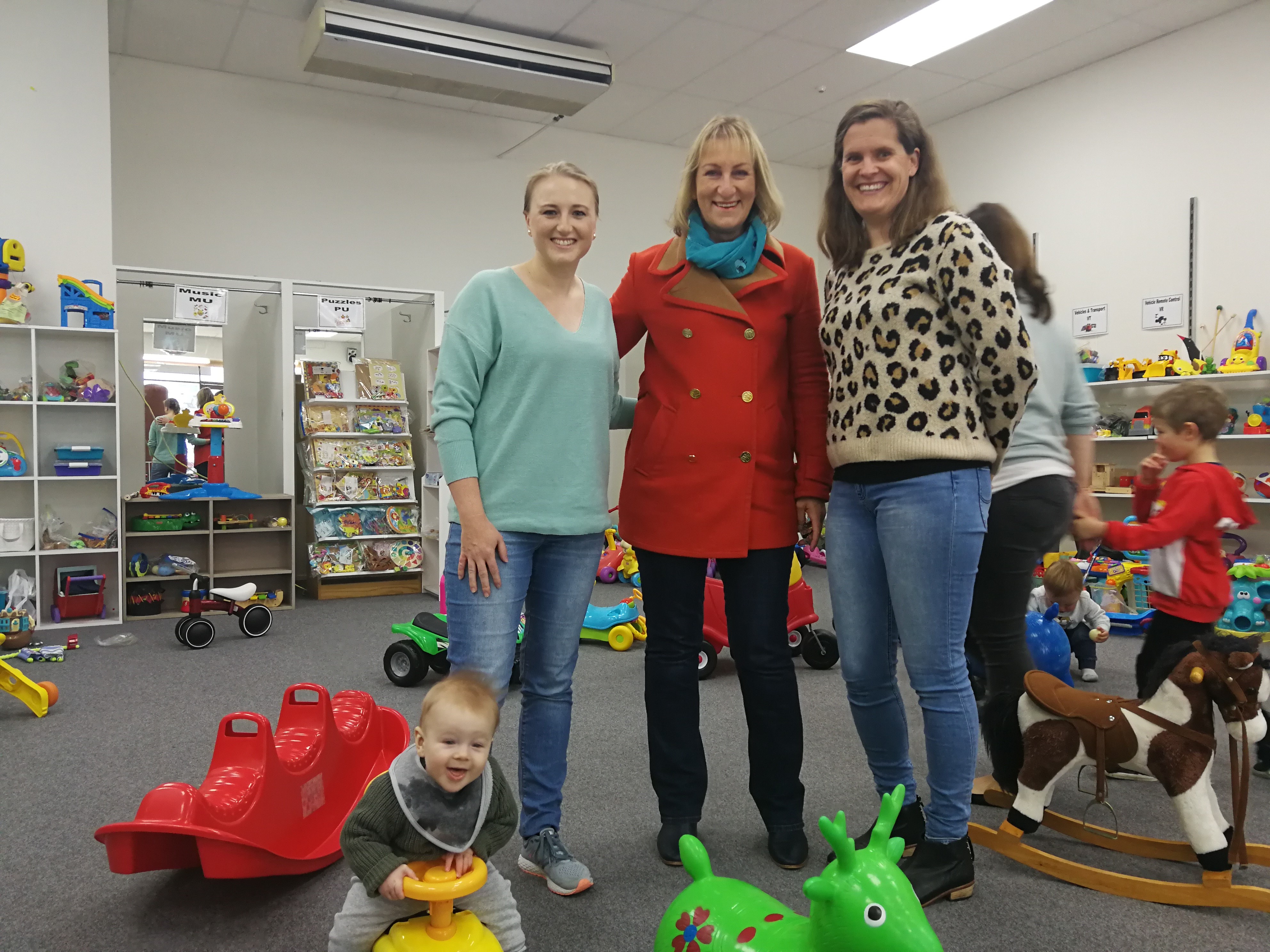 On Saturday 6 July the North West Toy Library opened its doors for the first time. The grand opening was a grand success as children raced inside to play with all the toys on offer, have a turn on the bouncy castle or get their face painted.
Graeme Edmonds presented the Toy Library with a cheque on behalf of the Waimauku Lions Club to be spent on toys for children to rent in the future.
"The North West Toy Library would not have been possible without the support of the community who have donated over 300 toys so we can get up and running," said Chairperson Rosie Cordy.
"We would especially like to thank New Zealand Retail Property Group, Waimauku Lions Club, Massey Matters, Lotteries NZ, Cash Converters New Lynn, Bridgestone Tyre Centre Westgate, Cathro Financial Services, Bowring Print, Henderson-Massey Local Board and Upper Harbour Local Board for their support."
At the end of the day, you can judge the success of the toy library not only by the 29 families who signed up in the three hour period, but by the number of kids (approximately eight) who cried because they didn't want to leave. Future members - you have been warned.
Since this article was written, the toy library now has 40 families as members.
The toy library is a membership non-for-profit organisation which allows its members to rent out toys for a two week period. It is solely run by volunteers. The opening hours are Thursday 9:30am – 12:30pm, Saturday 9:30am – 12:30pm and Sunday 3:00pm – 5:00pm and it is closed during the school holidays. The Toy Library is located at Shop 5, Westgate Outlet Centre, 7-9 Westgate Drive, Massey. For more information or should you wish to join or volunteer please contact northwesttoylibrary@gmail.com.
Photo: From left to right Katherine Wilson (Secretary), Councillor Linda Cooper, Rosie Cordy (Chairperson) - in front: Andrew Wilson.