We're better together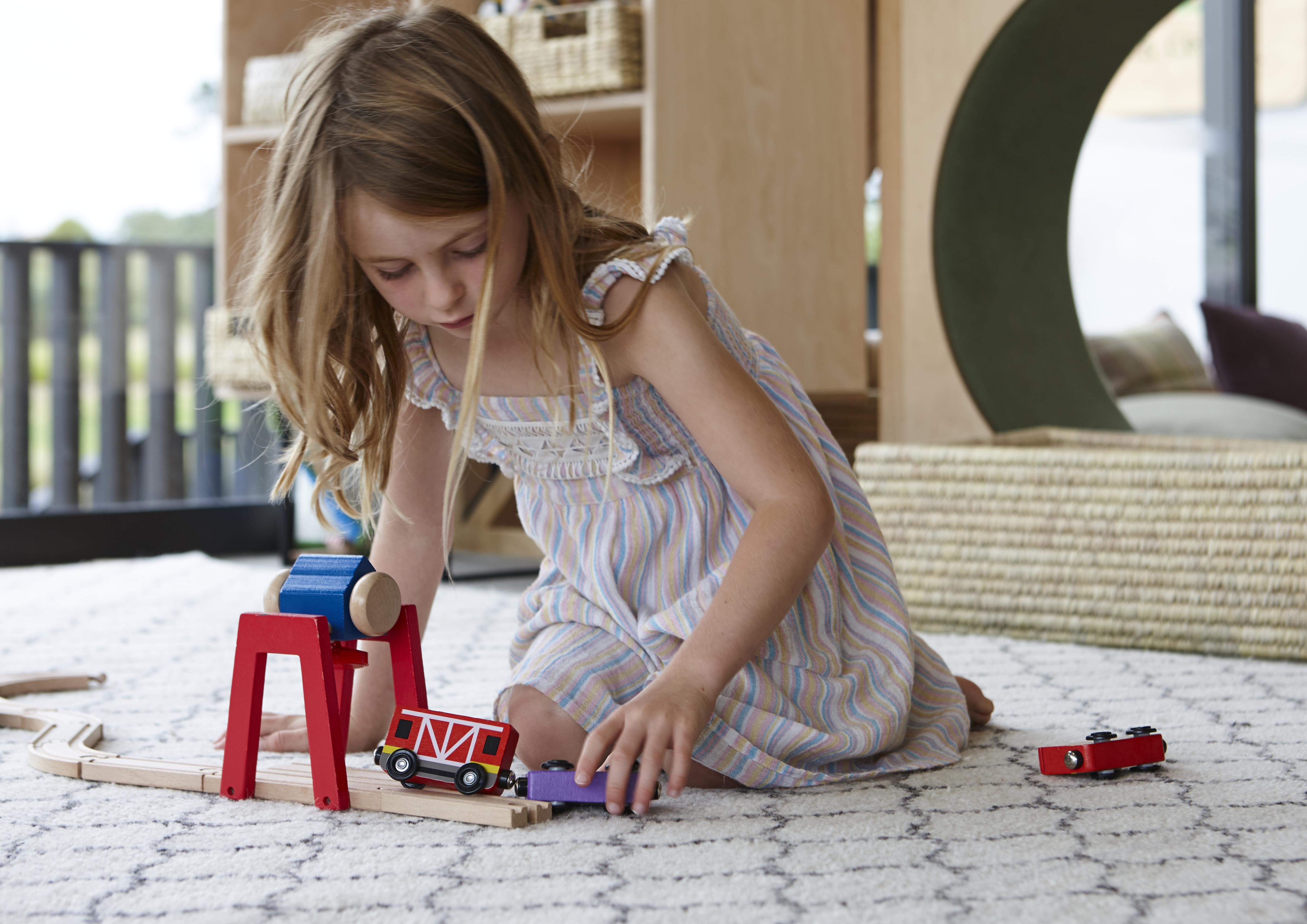 There is something wonderfully different about a New Shoots centre. You notice it the moment you walk in the door. From beautifully designed and sustainable buildings and toys, to the highly-trained and caring early childhood teachers, everything has been carefully chosen and mindfully presented - It's a home away from home and a supportive community for you and your family.
Consciously choosing to move away from the traditional model of daycare, New Shoots Children's Centres are known for their holistic approach to education. One which encompasses care, inspiration and connection to the environment.
"We're here to help families grow and learn, which means supporting everyone through the ups and downs of parenting young children," says Michelle Pratt, New Shoots Co-Founder.
"We believe that every person is unique, with something valuable to offer, whether they're young or old - we are here to listen and create a better world - one child at a time," adds Pratt.
New Shoots have three unique, custom build centres in North West Auckland – in Hobsonville, Westgate and Whenuapai. Each centre has been purpose built to reflect their vision for a better and more balanced world.
The centres endeavour to ensure that their resources, equipment and toys are hand-picked and often designed for early childhood to support an ethical supply chain and increased longevity.
In addition, the whole team are committed to creating spaces for children to thrive through individuality.
"Children at our centres have the freedom to play and explore through a play-based curriculum that encompasses a range of educationally holistic practices and research within a New Zealand context," says Jade Hunt, Centre Director at New Shoots Whenuapai.
New Shoots Parents who felt nervous about going back to work and were supported in this transition by the team are the biggest advocates for the centres, according to Hunt.
"They are part of our family, and love seeing their children having such a positive learning experience and connection with our kiako".
New Shoots is well known for their passionate teachers who are supported in every way to build relationships with tamariki and whanau in order to provide quality care, understanding and encouragement.
"This means ensuring that every child has a special connection with their whanau support teacher - one teacher from their room that is their primary caregiver," says Hunt.
In addition to New Shoots firm focus on sustainability and caring for the environment, each centre is committed to educating tamariki about healthy meals and nutrition.
Not only is the food lovingly handmade in centre kitchens and jam-packed with nutritious, seasonal ingredients but tamariki are taught how to grow their own vegetables and encouraged to try new and healthy foods every week.
New Shoots also offer educational resources and workshops throughout the year, for parents and members of the community with various partners such as the Food Tree and Dorothy Waide.
We are proud to support our entire community - nothing makes us happier than watching children discover and develop their own unique strengths and abilities says, Pratt.
"We'd love to get to know you and your family. Come in for a chat and play and get a feel for what we do".
New Shoots Children's Centre - a life-long love of learning - phone 09 320 3479 or visit www.newshoots.co.nz.