What does the Massey Community Patrol do?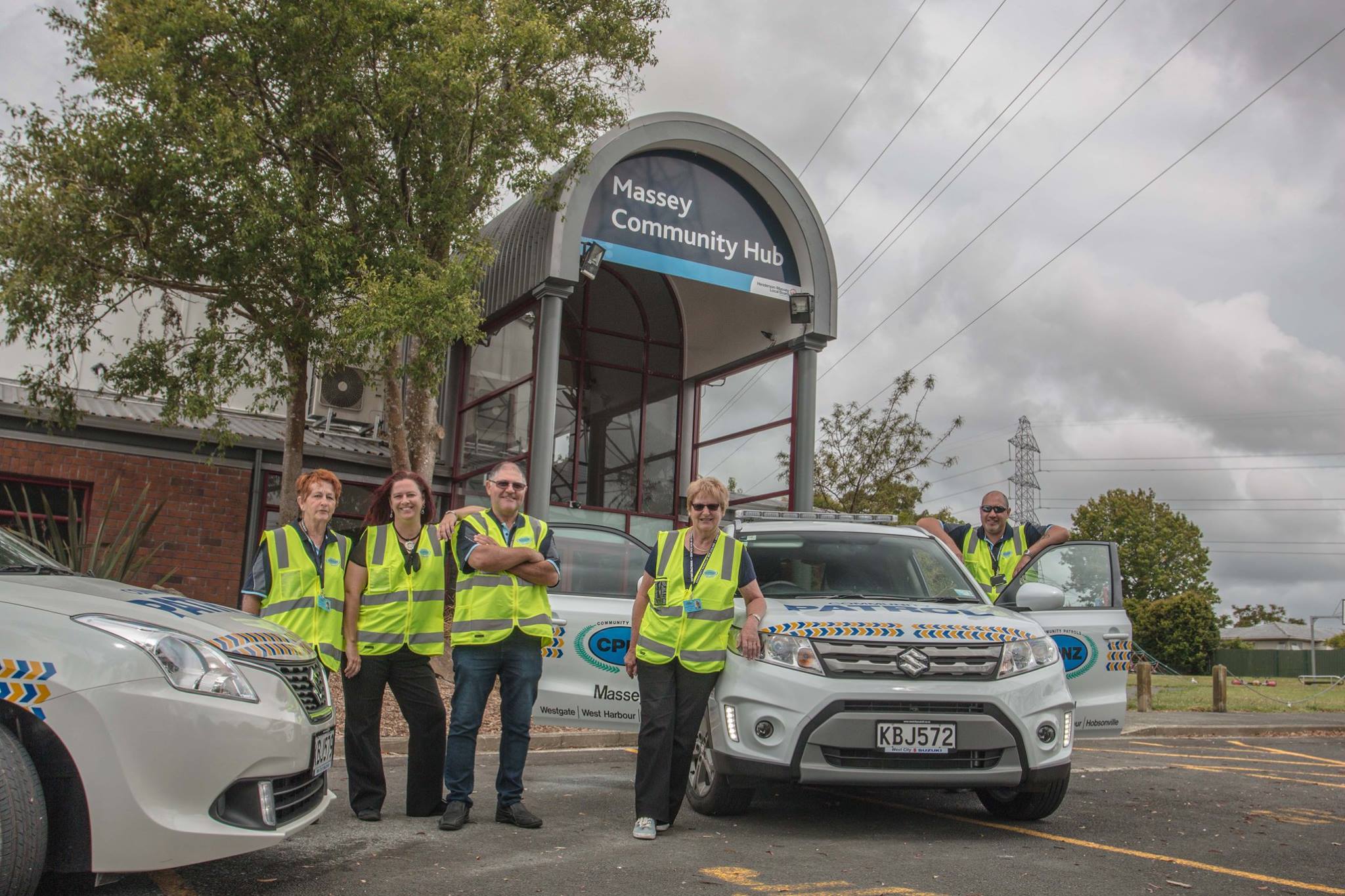 It's late Saturday evening, the skies are clear and the temperature is a chilly 8 degrees when we begin our patrol.  We have 3 people in the car tonight – one of them has never been on a late night weekend patrol – they're in for a real treat tonight!
We log onto Comms – this is where we say who we are, how long we intend to be out for and if they have anything they want us to do.  We cover a large area, so chances are, there's something – even if it is just a check on somewhere.
Our first task is a reassurance check on a neighbourhood the Police are monitoring.  There's a party just starting up on the street, but there are no issues.
Our next destination is a commercial area – lots of opportunity for theft, dumpster diving, fighting and of course, people under the influence of drugs or alcohol.  In a quieter part of the area, we spot a vehicle of interest.  We give Comms a call, it's a good outcome and the vehicle was later followed up with Police.
We move onto a different suburb and can hear the Police helicopter coming over from south.  It's getting closer and then begins circling near us – we know somethings up, so we drive around the area, keeping a special eye out for anything out of the ordinary. The chopper is still circling as we come up to a police car, have a chat with the cop – he says there's been a house burglary on a nearby street, they've left on foot and headed in this direction.  Delta teams are already walking the park too and they ask us to stay in the ar-ea.  Eyes and Ears for Police.  It's quite exciting and we're all on high alert.  Unfortunately for us – we didn't see them.
It's now well into the early hours, the temp is down to 6 degrees – lucky we dress warmly!  The suburb's occupants may never know we were there, but we know.
Finally back at base and home to bed.  It's been quite an eventful evening, hopefully a learning experience for all involved and until next time, stay safe everyone.
PM us on Facebook (Massey Community Patrol - CPNZ) or call Massey Police station 09 832 4099 for an application form if you would like to join. Age is no barrier 18-80+, full training given, work with your local cops and get your own "better work stories" as extra eyes and ears.