House of Travel Hobsonville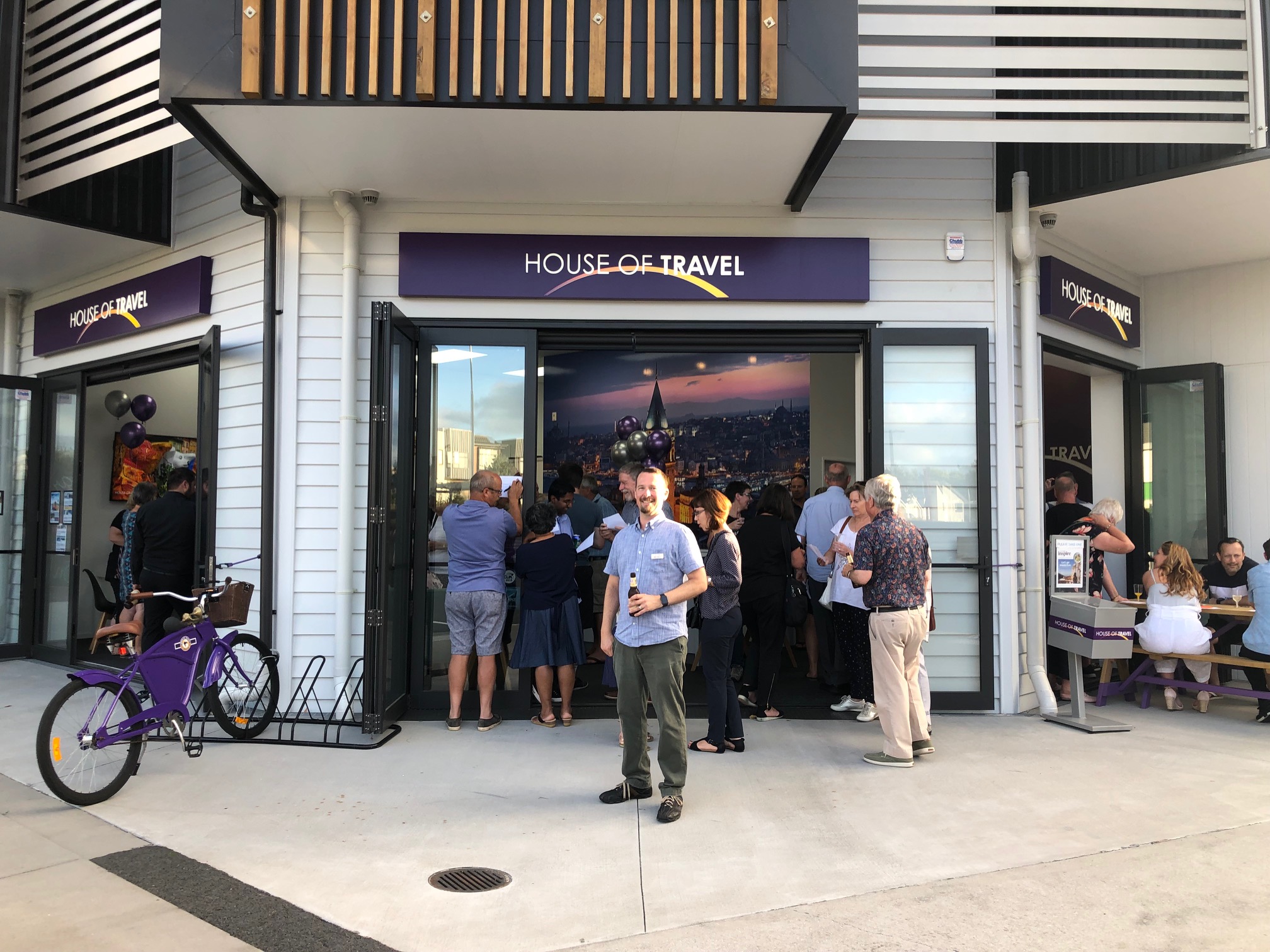 Would you like to win a trip to Europe? Read on.
Nothing excites House of Travel Hobsonville more than inspiring people through travel. The expertise of their experienced and award winning consultants covers all corners of the globe and all styles of travel. They cater to families, multi-generational groups, couples, small businesses and the single traveller.
Since the inception of this Kiwi owned and operated store, House of Travel Hobsonville has been creating innovative events, talks and social occasions, where attendees get the chance to meet and mingle with some of the best and most knowledgeable people in the travel industry. These are informative and entertaining occasions, rather than being sales focused.
Last year the store launched the Travel Festival which received rave reviews from the people who attended and the airlines, tourism boards, tour companies, cruise lines and other partners who supported them. This year's Travel Festival is taking place on the 15th of September from 10AM-2PM. The Travel Festival is for everyone aged 50+ looking for ideas and inspiration for their next big adventure. Gathered together are some of the best suppliers in the industry, all bristling with knowledge, ideas, new products and of course great one-off deals exclusive to the Travel Festival. You'll find top airlines, river and ocean cruise lines, coach tours, tailor-made specialists, great rail journeys of the world, walking and cycling tours, resorts, travel tech, gadgets and so much more. The event is showcased in an informative and interactive setting on the shores of Hobsonville Point at Summerset at Monterrey. Pre-register online at www.travelfest.co.nz for your chance to win an amazing South Pacific holiday staying at Edgewater Resort Rarotonga and flying Air New Zealand. Attendees will also get the chance to go into the draw for a Trafalgar 6 Day European Highlights Tour including Singapore Airlines flights to Amsterdam plus other prizes yet to be announced.
For other events please follow them @HouseoftravelHobsonville on Facebook. To be added to the mailing list phone 09 416 0700, email Hobsonville@hot.co.nz or pop in to the agency at the Corner of Hobsonville Point Rd and De Havilland Rd opposite Hobsonville Point Primary school.